This Crunch Wrap Supreme copycat recipe gets an elevated makeover with seasoned ground beef, creamy refried beans, smashed avocado, and Greek yogurt.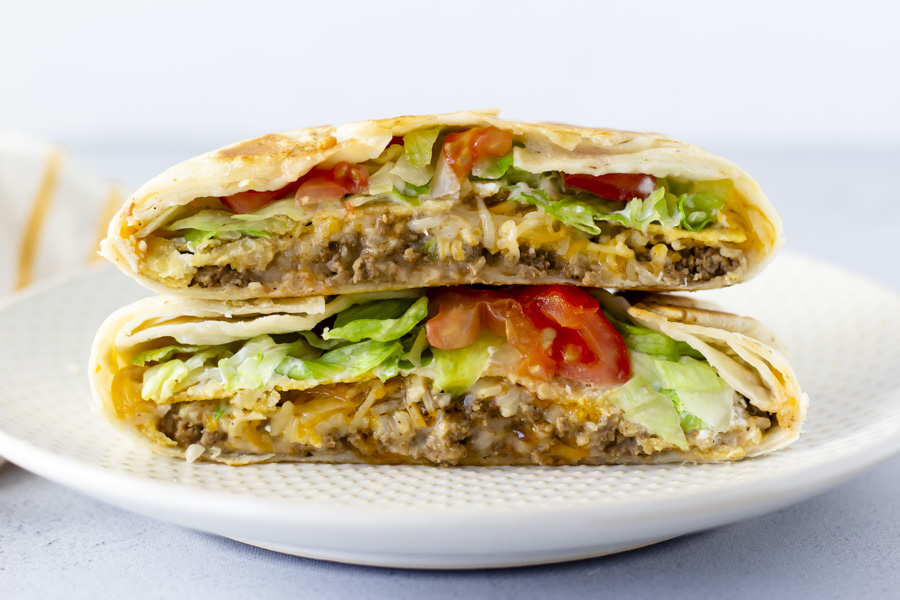 I've had my fair share of Taco Bell in my college days. But now I'm all about copycat recipes that are made with ingredients you can pronounce and still deliver on nostalgia.
The YouTube video is linked below and you can see that this recipe was kid approved!
The Crunch Wrap Fillings
Use good ingredients! The secret to elevating any recipe is to use quality, well seasoned ingredients.
In this case we're making a flavorful, saucy ground beef.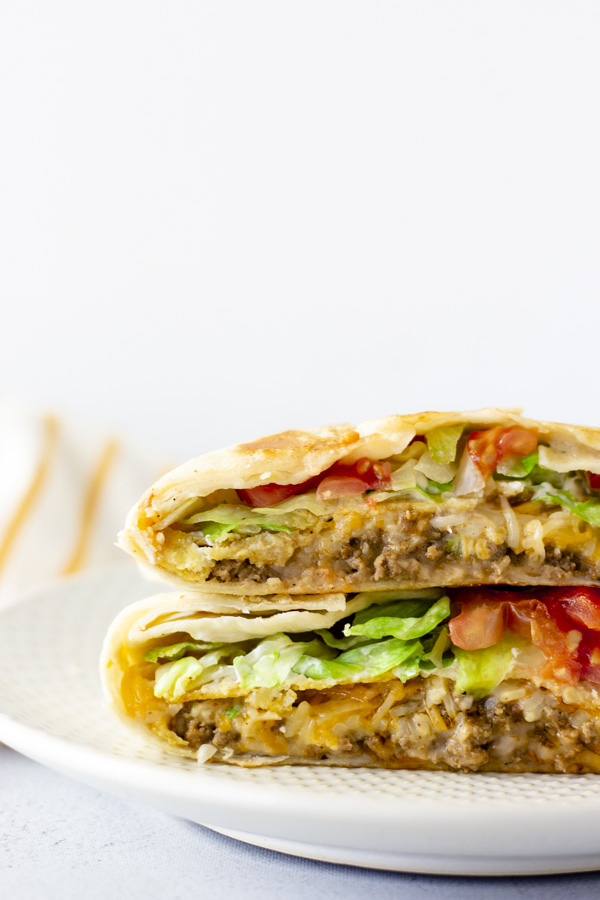 The ground beef is seasoned with spices and I add a blended tomato to make it nice and saucy. You can also used canned tomato sauce, but I blended a roma tomato.
Taco Bell's Crunchwrap Supreme doesn't have refried beans, but uses nacho cheese sauce. To get that same creaminess, I used my peruvian refried beans as the base of the crunchwrap.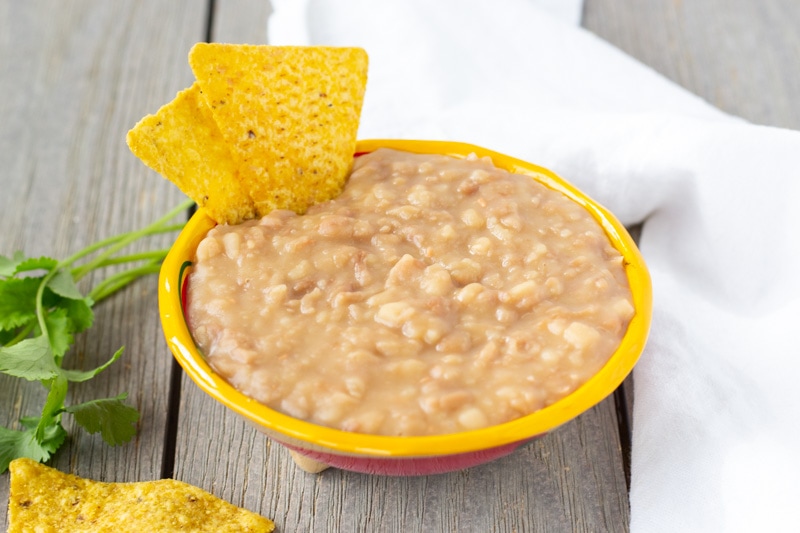 I like my beans extra creamy and run then through the blender with some of the cooking liquid. They turn out velvety smooth!
The other swap I made is using plain Greek yogurt instead of sour cream on the tostada part. This packs in some extra protein and creaminess.
Assembling The Crunch Wrap Supreme
You'll need a Burrito size flour tortilla and one crunchy tostada. I suggest assembling the crunchwrap on a cutting board so you have a work surface.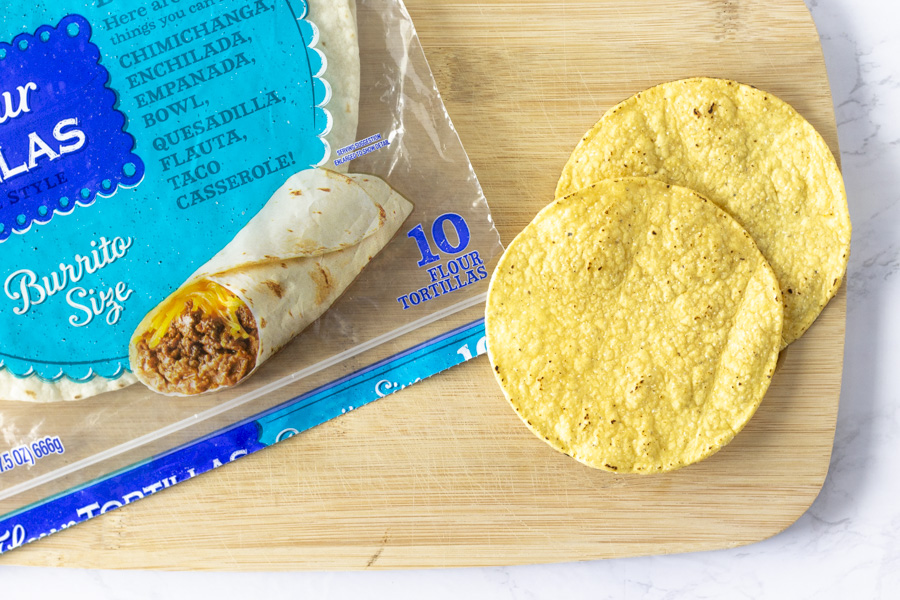 Start by layering the refried beans, ground beef, hot sauce (optional), and finely shredded Mexican cheese.
Place a crunchy tostada on top and spread a layer of plain Greek Yogurt. You can also use sour cream too.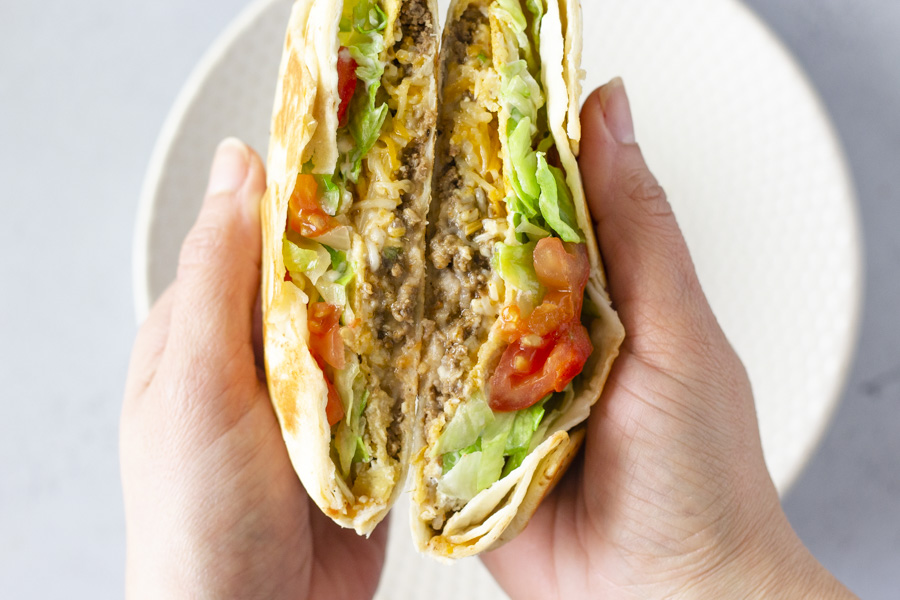 Then add shredded lettuce, chopped tomatoes, and some smashed avocado. The avocado acts like a glue to hold the tortilla down, but I also tested a few without avocado and the crunchwrap still held together.
Folding the Crunch Wrap
This can be the intimidating part, but it's really not that difficult!
Start by folding up a small edge, while using your other hand to keep the filling in the center and creating a tight fold.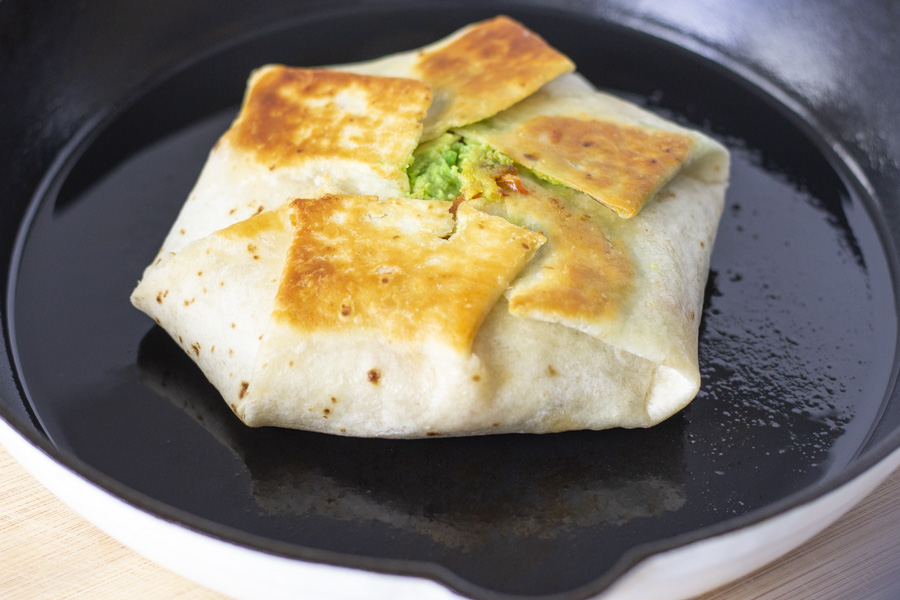 Then keep folding up edges till it's completely wrapped.
Cooking the Crunch Wrap Supreme
In a preheated skillet with a little oil, place the crunch wrap in the skillet seam side down. You'll have to hold it tight so it doesn't fall apart when transferring it to the skillet.
Allow it to crisp for about 3 minutes, then flip it over and cook the other side for 3 minutes or until you get a nice golden crust.
Watch the Full YouTube Video Here: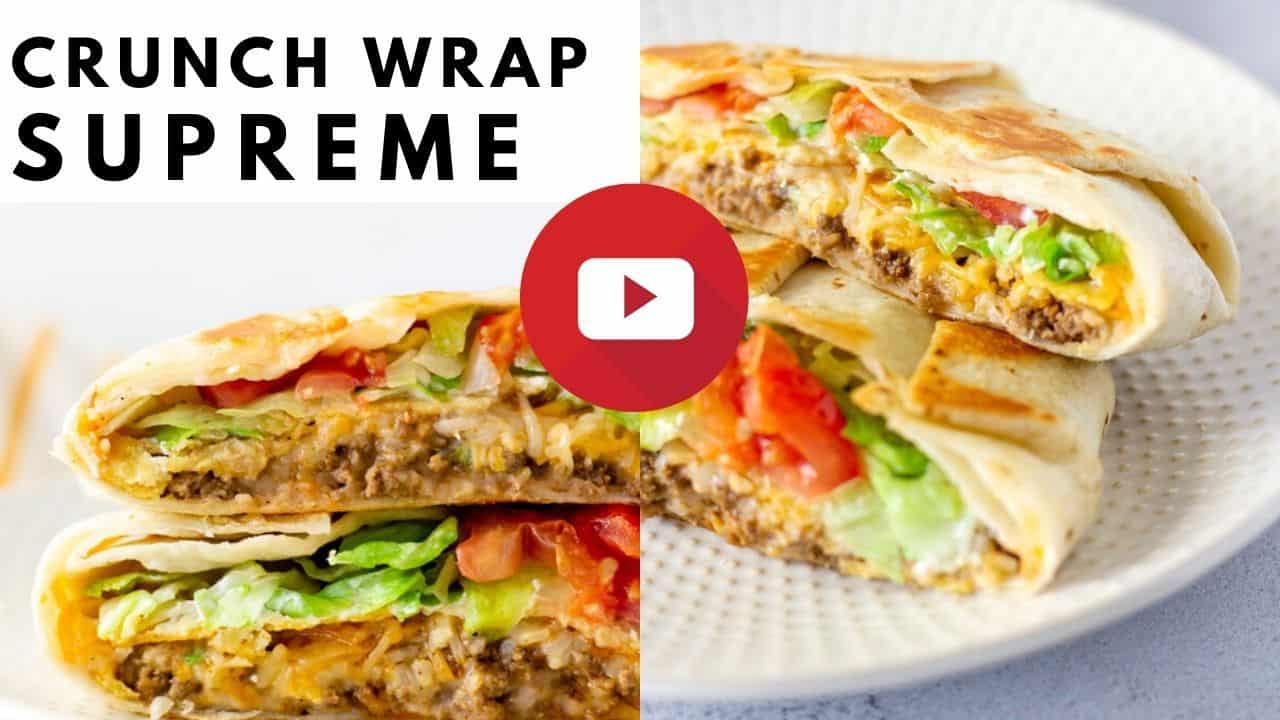 If you need to use up leftover tostadas or tortillas, here are some other recipes:
Chorizo Potato and Egg Burritos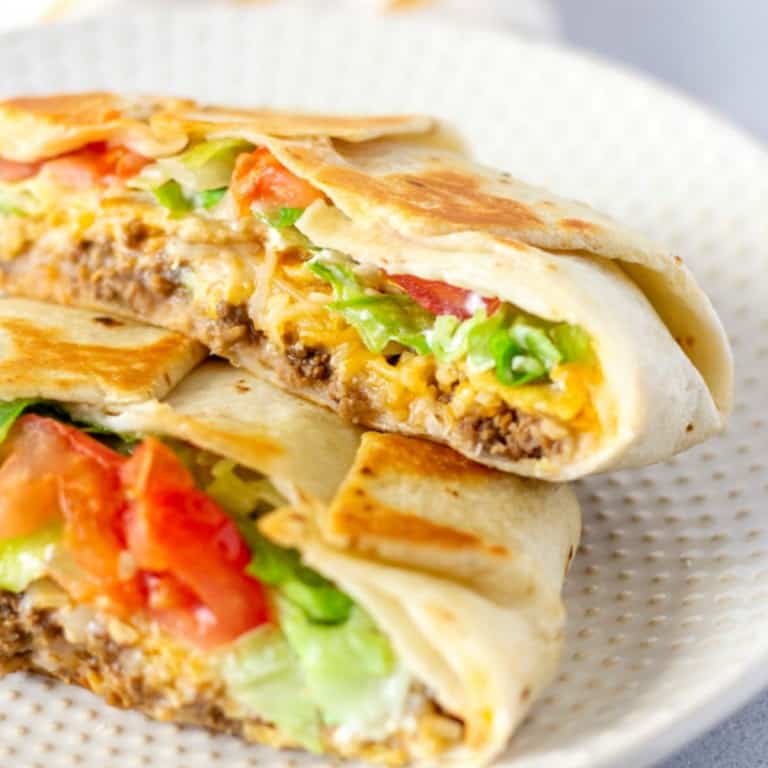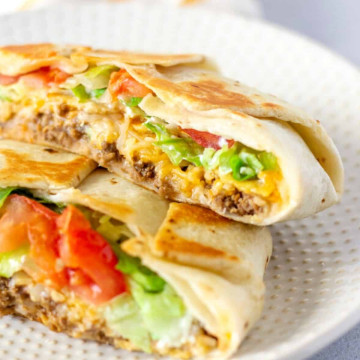 CrunchWrap Supreme
This Taco Bell CrunchWrap Supreme copycat recipe gets an elevated makeover.
Ingredients
1

Tbsp

Oil

for cooking the crunchwrap

1

Burrito Size Flour Tortilla

1

Crunchy Tostada

2

Tbsp

Refried Beans

Canned or Homemade

¼

cup

Seasoned Ground Beef with Tomato Sauce

Spice mix listed below

2

tablespoon

Finely Shredded Mexican Cheese Blend

Hot Sauce

optional

2

tablespoon

Greek Yogurt

or Sour Cream

¼

cup

Shredded lettuce

2

tablespoon

Chopped Tomatoes

1-2

tablespoon

Smashed Avocado
Seasoning blend for 1 lb of Ground Beef
Instructions
Ground Beef
In a skillet over medium high heat, cook ground beef and season with salt and spices. Once it's almost cooked through, add the tomato sauce. Cook a few more minutes till it's absorbed and set aside. I use a lean ground beef and don't drain the fat.
Filling
Slice iceberg lettuce, chop tomatoes, and smash an avocado.

If using homemade refried beans, see my recipe below.
Assembly
Add oil to a skillet over medium heat. Place the burrito size flour tortilla on a cutting board and have the tostada next to you to use as a size reference.

Place a layer of refried beans, ground beef, hot sauce, and shredded cheese. Then top with the tostada, a layer of Greek yogurt, shredded lettuce, chopped tomatoes, and a few spoons of smashed avocado (this will act as a 'glue' to hold it together). It will still hold together without avocado.

Start folding the sides over to meet in the middle, while keeping a tight hold. Place the crunchwrap seam side down into the preheated skillet. Don't move it, and allow to crisp up for about 3 minutes. Then flip it over and allow the other side to cook for 3 minutes.
Nutritional information is provided as an estimate only and depends on ingredients and amounts used. Thai Caliente makes no guarantees to the accuracy of this information.