Hi Y'all! I'm Renee Fuentes, the face behind Thai Caliente. If you're looking for healthy flavor packed Thai and Mexican Recipes, then you've come to the right place! I'm here to show you that cooking different types of cuisines can be easy, with recipes that will help you re-create your restaurant favorites, but are healthier for you. There are a few recipes here that require time and patience, and I would save those for the weekend or when you have time to enjoy and cook a slow meal while sipping on a glass of wine. At least that's what I like to do 😉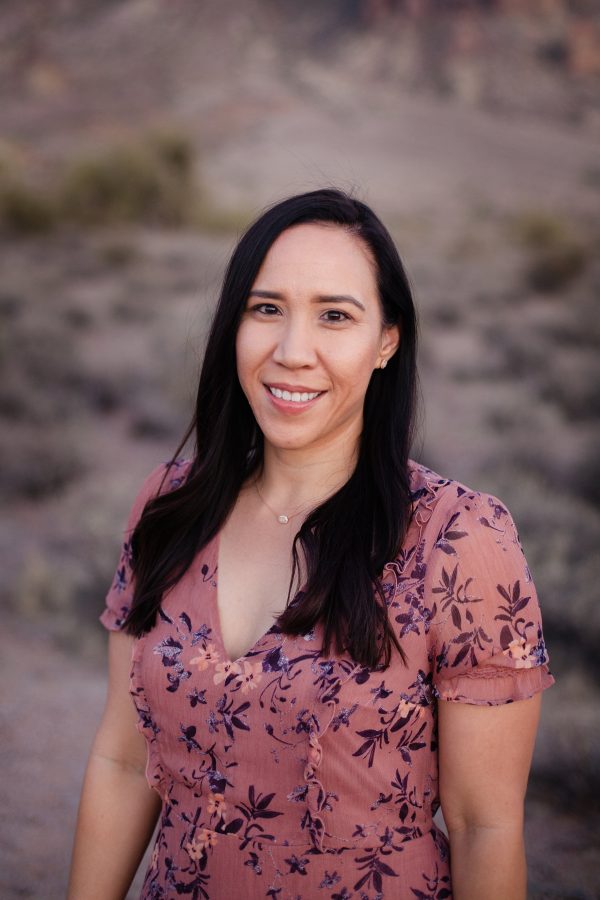 I grew up in San Antonio, TX and went to college in Austin, Hook 'Em! I learned how to cook from my Mother, who is from Thailand, and she would always have home cooked meals for me. This has inspired me to do the same for my family and kids. After marrying my husband, I learned recipes from my mother in law, who is from Guadalajara, Mexico. I felt like I had all these amazing recipes and wanted to find a way to preserve them for my kids, and share them with others. In April of 2016, I decided to start my food blog, Thai Caliente, and publish these delicious Thai and Mexican recipes. Now I get creative in the kitchen to come up with new dishes that me and my family enjoy eating.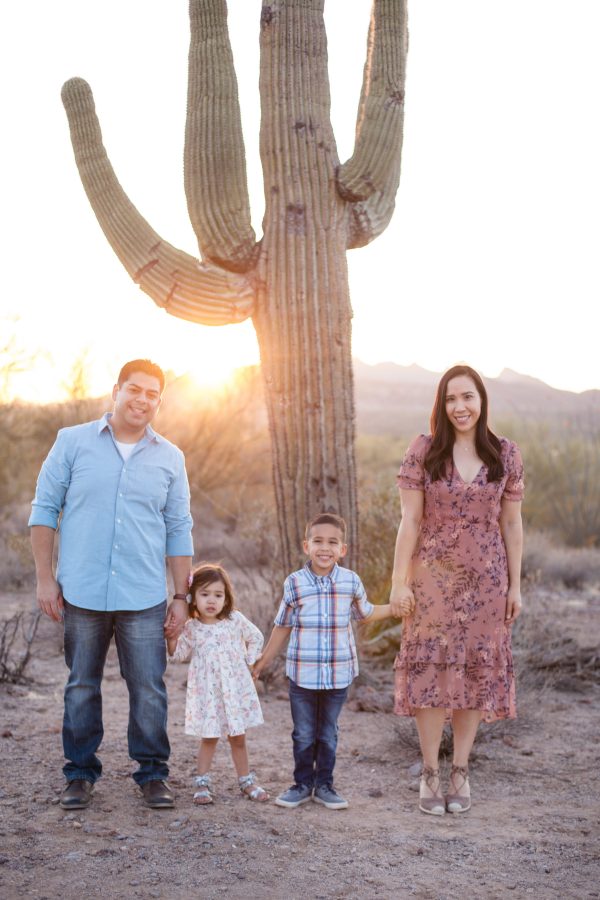 You can tell by the pictures that I live in the beautiful desert, Mesa Arizona to be exact. Yes, it's sweltering hot here, but it's a dry heat! 😉 At least that's what I keep telling myself. The best part is that our weather is beautiful 9 months out of the year, and we love it! I've been married to my Husband, Danny, for 7 years now. He's my ultimate taste tester around here! I'm lucky that I get to stay home with my 2 kids, Austin and Eva. They are my world and I love sharing my passion of cooking with them. I feel it's so important to get kids in the kitchen at a young age and build a foundation for the rest of their life. Memories are made in the kitchen and some of my favorites are right by my mom's side cooking with her.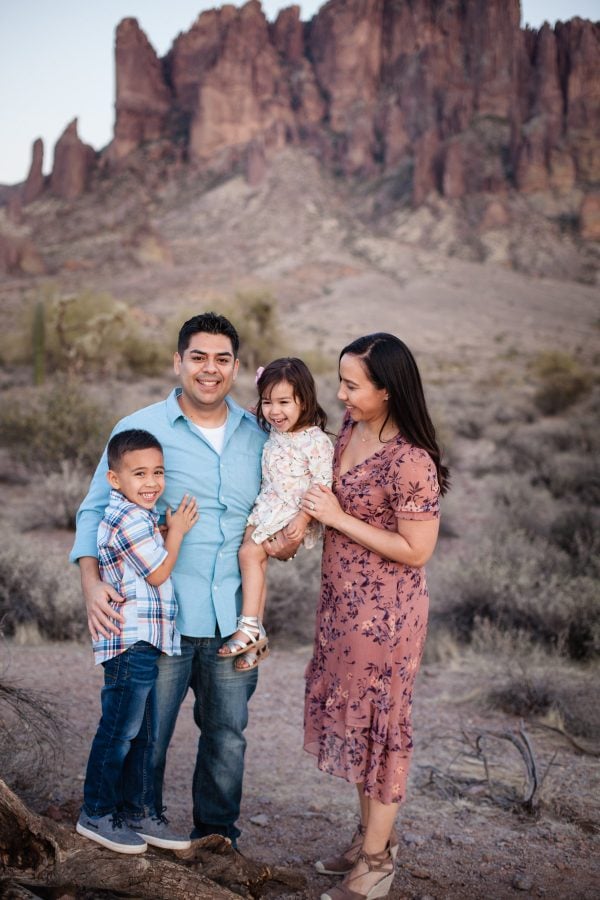 Aside from cooking and blogging, I try my best to live an intentional and balanced life. Since most of my day revolves around food, I've made it a priority to have a workout routine, and set aside time each week for self care, even if it's just 15 minutes. You'll find a majority of healthy, and a few not so healthy recipes that I make for when we want to indulge. It's all about moderation and balance. My kids are very active, so we're always out and about doing different activities. When the weather is nice we're outdoors, and during the Summer we spend our weekends and nights in the pool.
Thanks so much for stopping by! Take a look around and make a new dish tonight, don't forget to spice things up!
xo- Renee
Photography Credit: Kara Barratt Photography
Location: Superstition Mountains, AZ