A Twist on Pecan Pie using Mexican chocolate and agave for a pie that's less sweet but has warm notes of cinnamon and chocolate.
I have to be honest, I use to hate Pecan Pie. Growing up in Texas, the pecan pies I tasted were overly sweet and had a gelatin like filling that I did not find appetizing.
It wasn't until I made my own version of Pecan Pie with Chocolate that I converted to absolutely loving Pecan Pie!
The original version of this recipe posted in 2018, was made with the popular mexican chocolate, Abuelita. However I wanted to make sure this pie can be made with chocolate chips and cinnamon to mimic the taste of the Abuelita chocolate.
The recipe is delicious with both types of chocolate, so feel free to use whichever one you prefer!
What You'll Need: Pie Crust, Semisweet Chocolate chips or Abuelita Chocolate, Pecans, Agave, Butter, Brown Sugar, Eggs, and Vanilla.
Ingredients and Substitutions
Chocolate- As I mentioned I originally made this recipe with 1 Disc of Abuelita Mexican Chocolate. If using this, be sure to break up the disc to allow it to melt easily.
Or you can use Chocolate chips with cinnamon. I used semi sweet chocolate chips, but if you prefer milk or dark chocolate, those would work too.
Butter- If you need this to be dairy free, then substitute a Vegan butter.
Pie Crust- I used a store bought pie crust but you could use a homemade pie dough, or even a gluten free crust if you need it to be gluten free. Press it into a 9 in pie baking dish.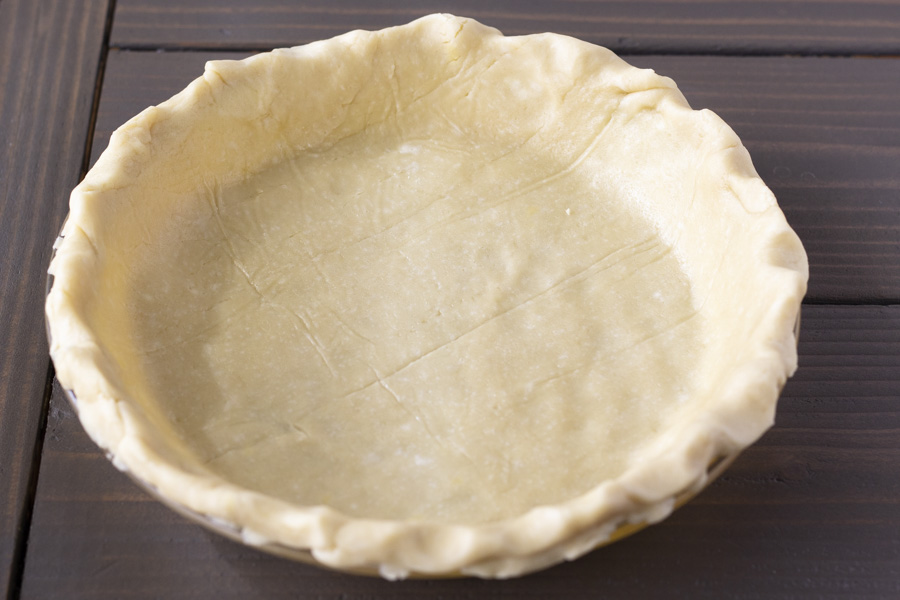 Agave- I like the taste of agave in this recipe, but maple syrup or honey can be substituted.
Brown Sugar- Coconut sugar can be substituted, but regular white sugar won't have the same carmel notes.
Vanilla- I used a vanilla bean paste that got from Trader Joes. The taste is stronger and you have flecks of vanilla bean. I've also made this recipe with regular vanilla extract too.
Cinnamon Whipped Cream- I wanted to carry the notes of cinnamon into a homemade whipped cream. To make this dairy free, use a chilled can of coconut milk and whip just the cream part along with sugar and vanilla.
Of course you can use store bought whipped cream, and add a dash of cinnamon 🙂
Pecans- I prefer a mix of chopped and whole pecans, however you can use all chopped if you want it less crunchy or all whole pecans if you want it extra crunchy. You can also add some to the top of the pie for decoration.
Serving and Storing the Pie
Once the pie is done baking, allow it to cool before serving. At least 30 minutes. You can keep the pie out for a couple hours, if you plan on serving it later in the day.
Make Ahead- The pie can be made a day or two ahead and stored wrapped in the fridge. You can either serve it cold, or warm it slightly in the oven for about 15 minutes.
Freeze- If you happen to have leftovers, the chocolate pecan pie can be wrapped and frozen up to 3 months. We actually did this last year and it was still delicious. Just be sure to wrap the pie in plastic wrap then place in an freezer safe bag and remove any air.
Thanksgiving and Holiday Recipes:
Watch the Full YouTube Video HERE
Chocolate Pecan Pie with Cinnamon Whipped Cream
A Twist on Pecan Pie using Mexican chocolate and Agave for a pie that's less sweet but has warm notes of cinnamon and chocolate.
Ingredients
Pecan Pie:
1

Store Bought Pie Dough

or Homemade

¼

Cup

Butter

¼

Cup

Brown Sugar

Packed or Coconut Sugar

1

Disc of Abuelita

or ½ Cup of Semisweet Chocolate Chips with 1 teaspoon of Cinnamon.

3

tablespoon

Agave

or Maple Syrup and Honey

1

teaspoon

Vanilla Extract

or Vanilla Bean Paste

¼

teaspoon

Salt

3

Eggs

Beaten

1

Cup

Pecan Halves

1

Cup

Pecan Pieces
Cinnamon Whipped Cream:
8

oz

Heavy Whipping Cream

1

teaspoon

Ground Cinnamon

Plus more for sprinkling

1

teaspoon

Vanilla Extract

2

tablespoon

Powder Sugar

or regular sugar
Instructions
Preheat Oven to 350 degrees. Place Mixing bowl and Whisk attachment in the freezer to get it cold. Remove refrigerated pie dough and allow to get to room temperature.

Place pie dough into a 9 in pie dish. If using smaller ramekins, cut pie dough to fit each ramekin.

In a small pot melt butter and add brown sugar over medium heat until melted, Stir the chocolate in and mix well. Once combined add Agave, Vanilla, and Salt. Combine well, bring to a low boil for about 2 minutes, then remove from heat to cool for 15 minutes.

While mixture is cooling, setup up mixing bowl for whipped cream. Place heavy cream, cinnamon, vanilla, and powder sugar into bowl and beat with an electric mixer on medium high speed until soft peaks form. Place in a covered dish in the refrigerator.

Beat the 3 eggs together and then pour into the cooled chocolate mixture. Stir until combined and add the pecan halves and pieces, stir well. You can save some pecan halves to place on top.

Pour mixture into pie crust and bake for 45 min or until a toothpick comes out clean. If using smaller ramekins decrease baking time to 20-25 minutes, or until a toothpick comes out clean.

Allow pie to cool for 30 minutes and serve with Cinnamon Whipped Cream.
Want to Save this Recipe? Click on the Pinterest button below to Pin It!