This Gansito Blizzard is made with creamy vanilla ice and Gansito Pieces. It's a copycat version of the limited time flavor from Dairy Queen in Mexico.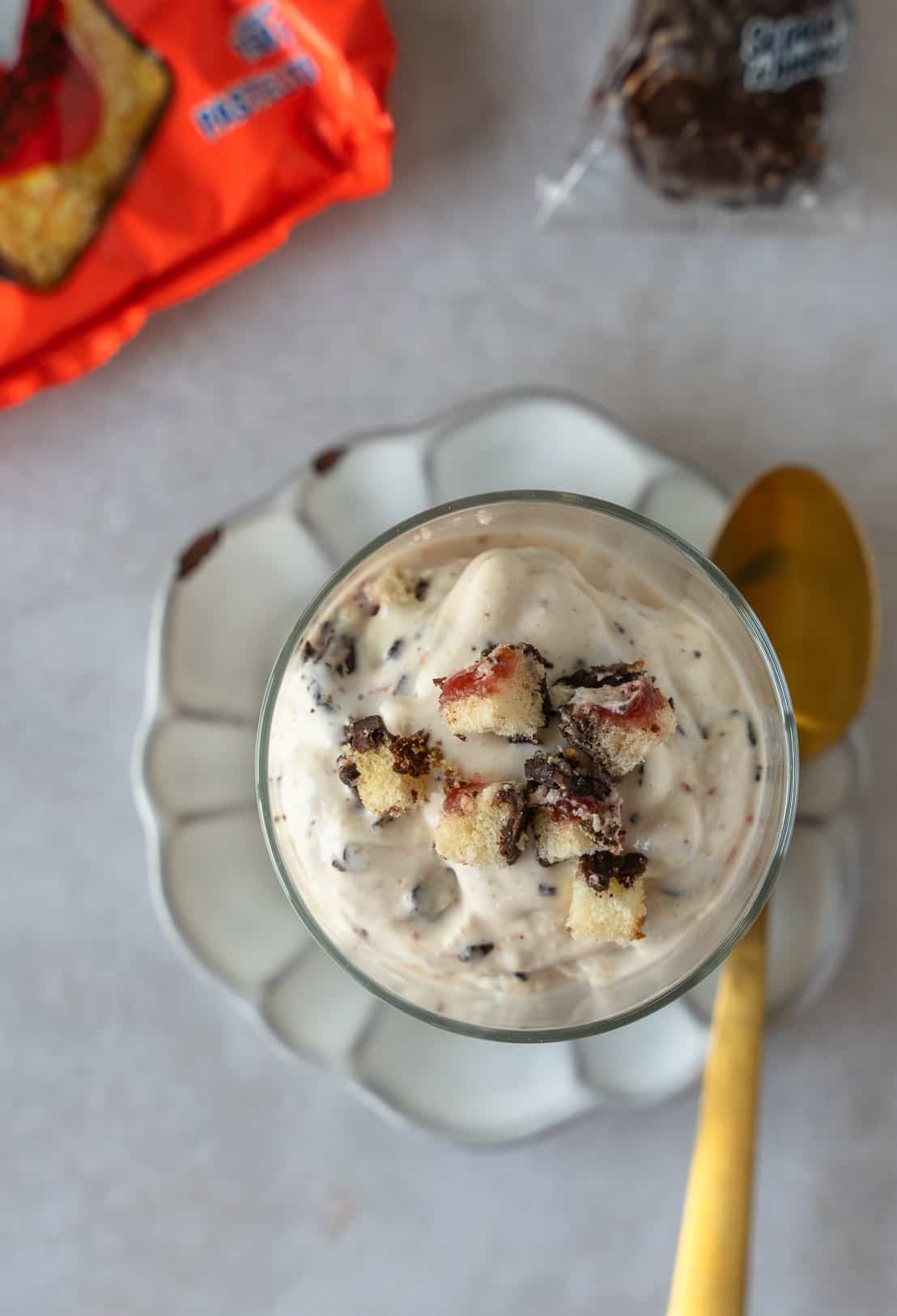 Gansitos are a popular Mexican snack cake. It's a vanilla cake with a strawberry and cream filling and covered in chocolate. These treats are loved by both kids and adults!
Dairy Queen Mexico released a limited time blizzard flavor using Gansitos. People in the US took to social media to express their disappointment that this flavor is only available in Mexico.
Luckily you can buy Gansitos here in the US at most Latin markets or online. And making a blizzard style ice cream at home is super easy!
Ingredients and Equipment
All you need are 2 ingredients to make this blizzard, Gansitos and vanilla ice cream.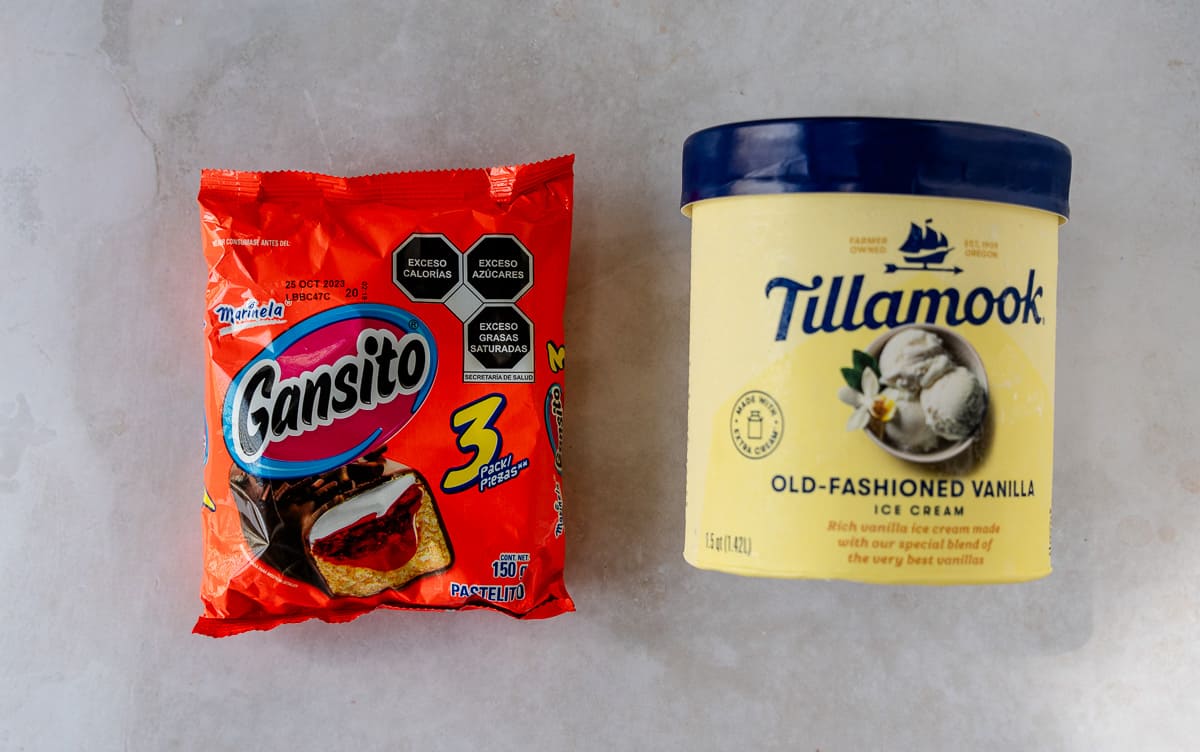 In order to get that creamy thick texture of a Dairy Queen blizzard, you'll need to use a stand mixer with the paddle attachment.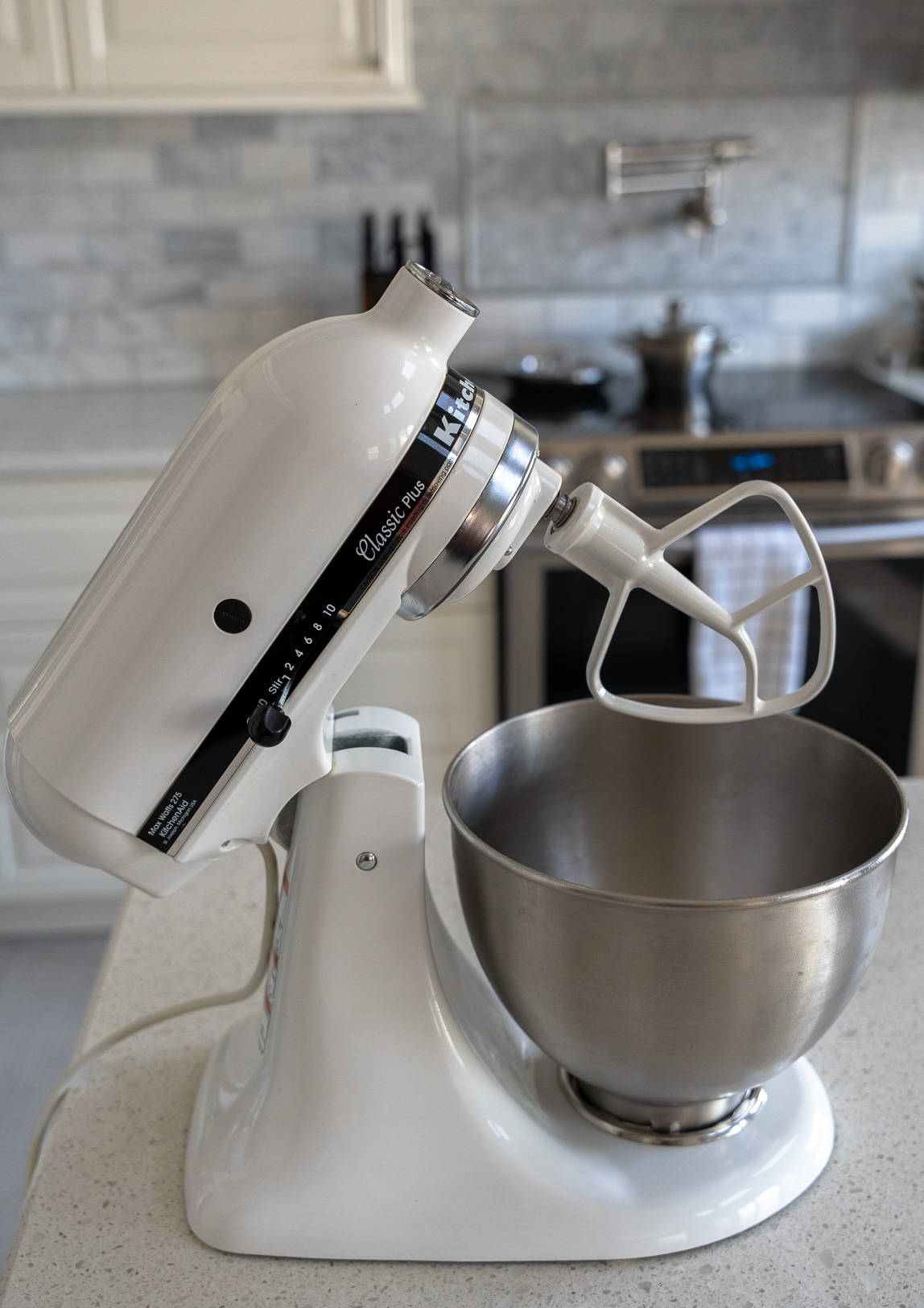 You can try using a handheld mixer, but I only tested the stand mixer with a paddle attachment.
How to Make
Ice cream melts fast, so you want to make sure everything is chilled. I always keep gansitos in the freezer and this helps it hold up more when mixing.
Place your mixing bowl and the paddle in the freezer for at least 10 minutes before you start.
Remove the Gansito from the package and slice it in half vertically, then into smaller chunks.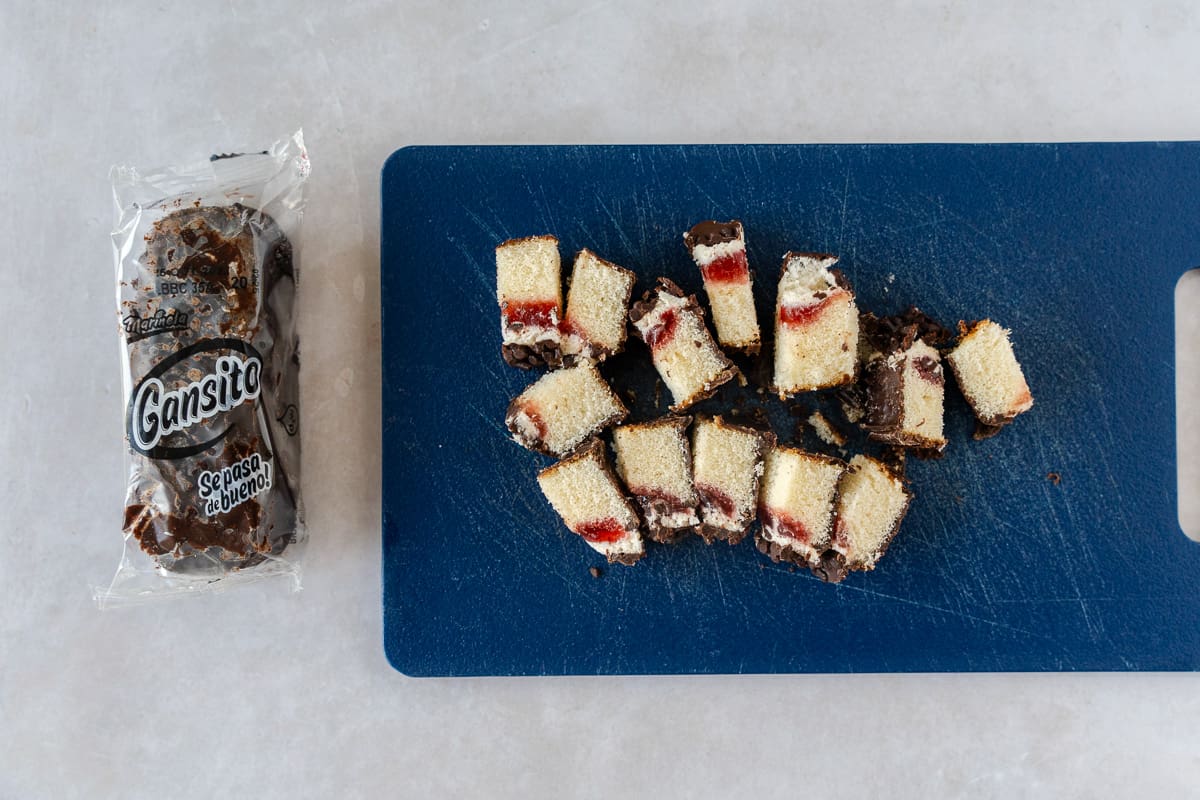 Make sure you ice cream is very cold, don't take it out ahead of time.
Remove the mixing bowl and vanilla ice cream from the freezer and add 4-5 scoops to the bowl.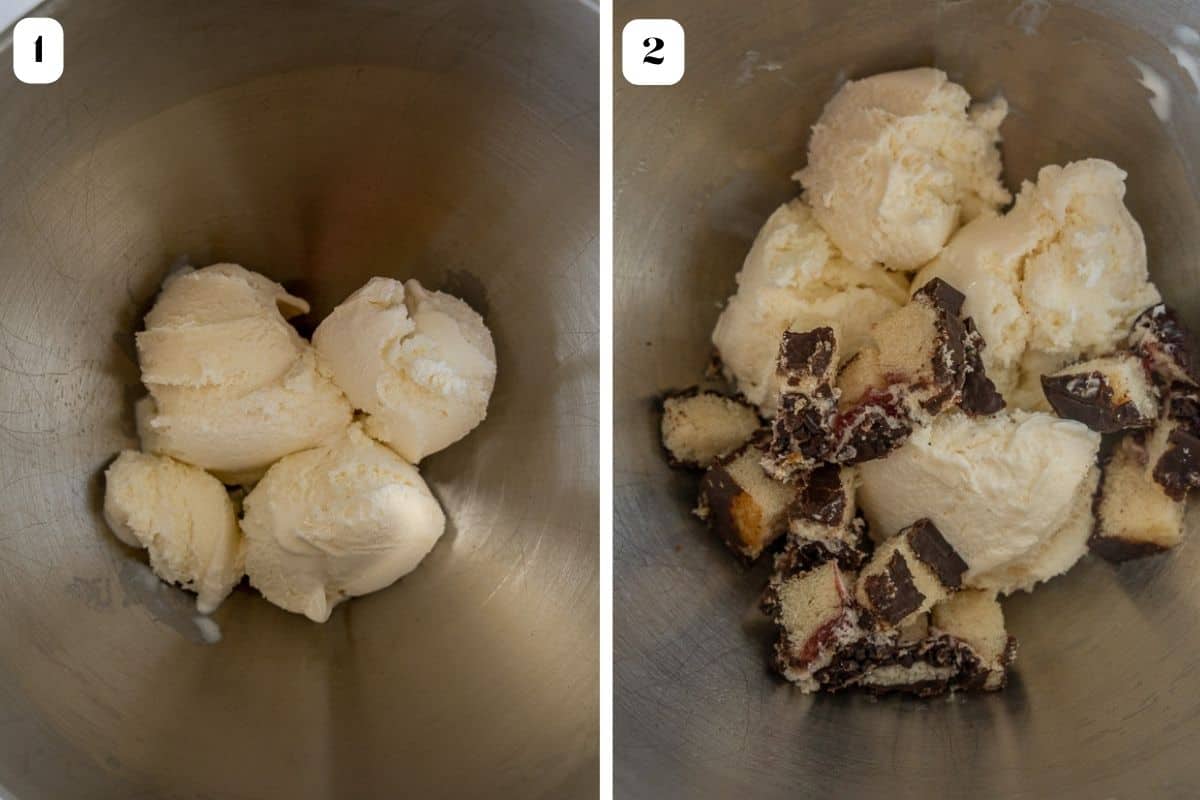 Add the chopped gansito pieces to the ice cream. Place the bowl on the mixer and attach the paddle.
Turn the mixer on low speed and stop once the ice cream is creamy and the Gansito pieces have been incorporated.
This only take about 10-15 seconds. Try not to overmix, otherwise it will get too melted.
How to Serve
Serve the Gansito blizzard in a cup immediately. If it is too melted, then place it back into the freezer for 15 minutes to harden, and stir with a spoon.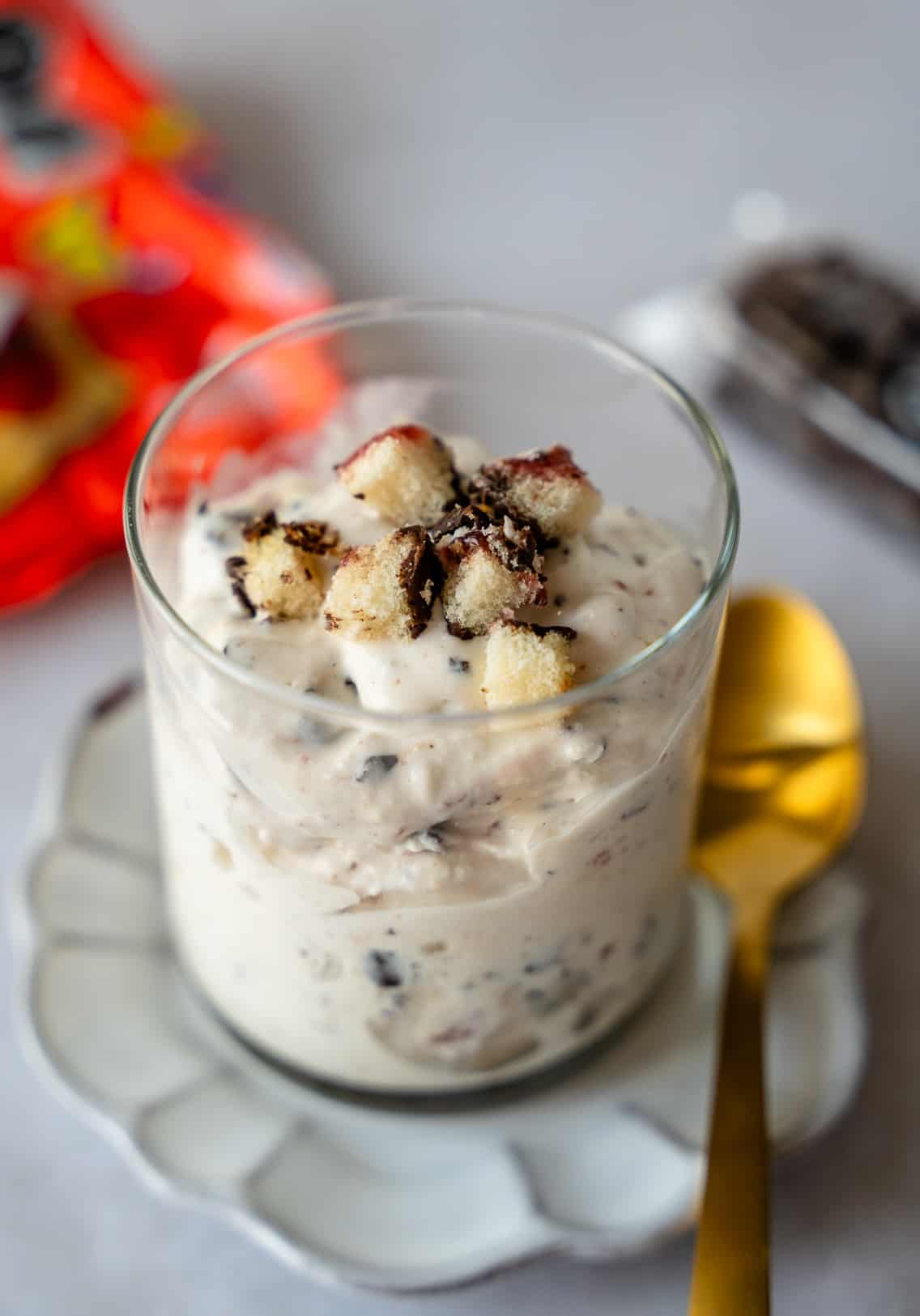 You can also reserve some Gansito pieces to garnish on the top. Enjoy!
More Mexican Desserts: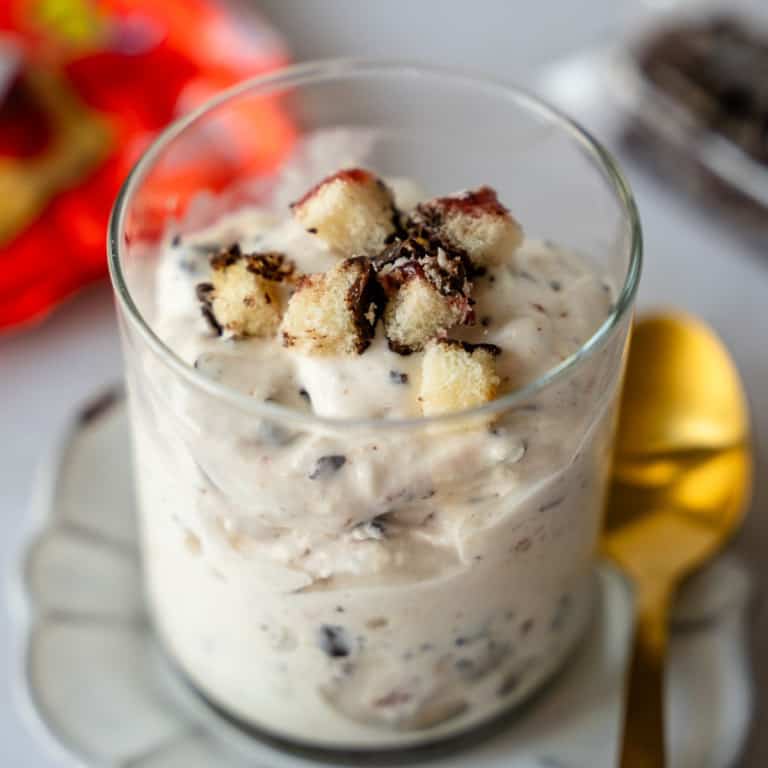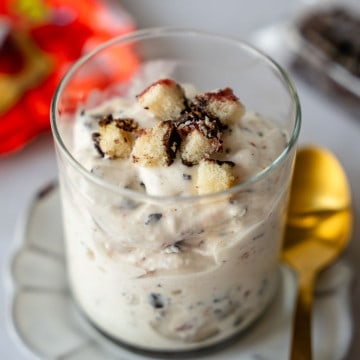 Gansito Blizzard Recipe
This Gansito Blizzard is a copycat version of the one served at Dairy Queen in Mexico. It's so easy to make with just 2 ingredients!
Ingredients
1

Gansito

(frozen)

4

scoops

Vanilla ice cream
Instructions
It's best if you can freeze the Gansito for at least an hour, but not necessary. Place the mixing bowl and paddle attachment in the freezer for at least 10 minutes.

Slice the Gansito in half vertically, then into smaller chunks.

Remove the bowl, paddle attachment, and ice cream from the freezer. Add 4-5 scoops of ice cream to the bowl along with the chopped-up Gansito pieces.

Turn the mixer on low speed and mix until just incorporated. This only takes about 10 seconds. Enjoy immediately.
Notes
The vanilla ice cream needs to be really cold, so take it out of the freezer when you are ready to mix.
If the blizzard is too melted, then place it in a cup and into the freezer for 15 minutes. Then stir with a spoon before eating.
Nutrition
Calories:
700
kcal
Carbohydrates:
87
g
Protein:
12
g
Fat:
34
g
Saturated Fat:
19
g
Polyunsaturated Fat:
3
g
Monounsaturated Fat:
10
g
Cholesterol:
117
mg
Sodium:
352
mg
Potassium:
566
mg
Fiber:
2
g
Sugar:
71
g
Vitamin A:
1134
IU
Vitamin C:
2
mg
Calcium:
394
mg
Iron:
1
mg
Nutritional information is provided as an estimate only and depends on ingredients and amounts used. Thai Caliente makes no guarantees to the accuracy of this information.