Have a spooky and memorable time with these Festive Halloween Eats and Treats. Most of these are easy to make and only require a few ingredients.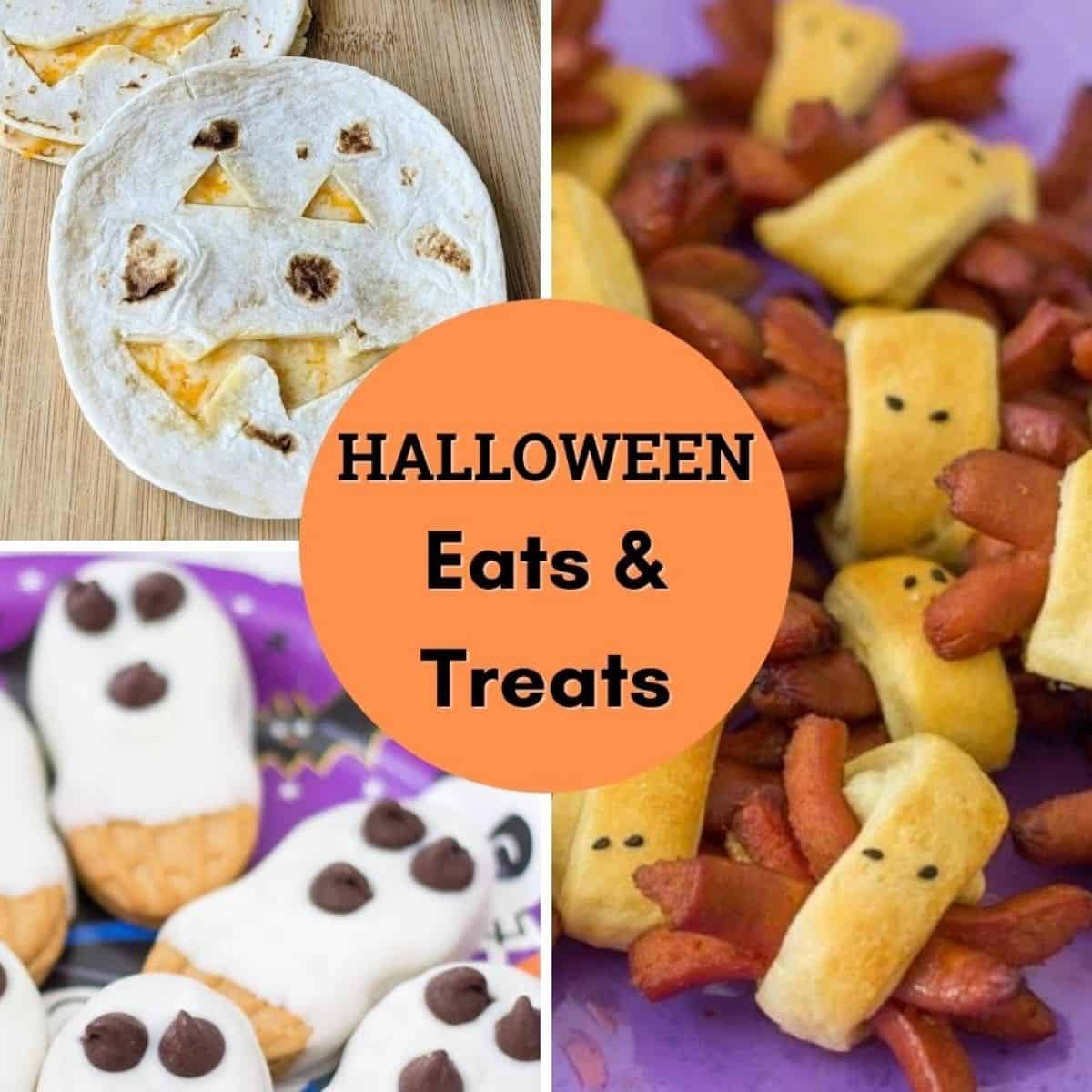 These Halloween inspired foods are fun to eat, and they help balance out all the sugar kids typically get. I love these recipes because they look really cute, but are actually easy to make.
First up are these creepy and delicious Hot Dog Spiders.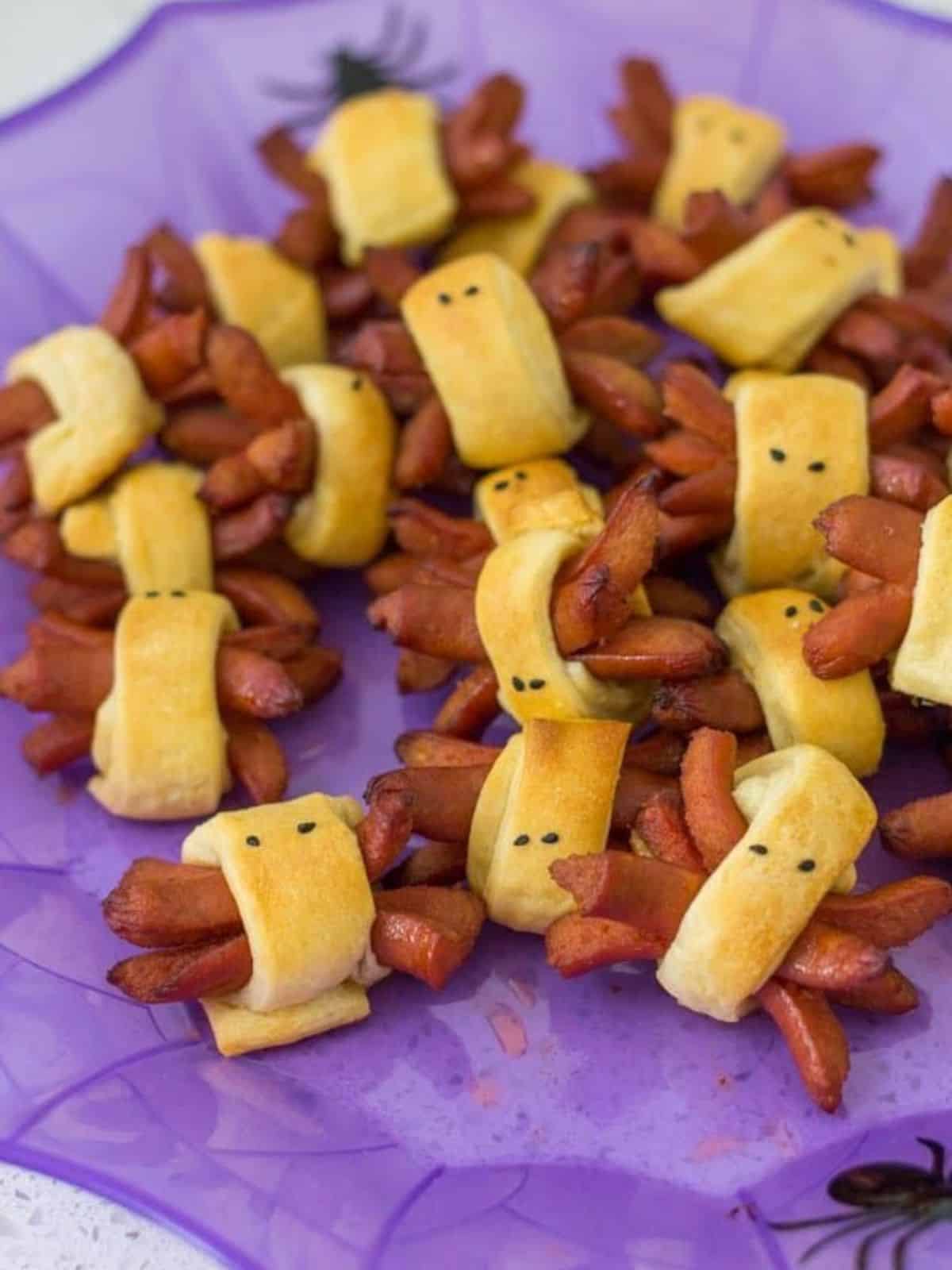 You'll Need: Hot Dogs, Crescent Roll Tube, Black Sesame Seeds.
Take a bun length hot dog, cut in half, then cut 4 slits on each side for the spider legs, ensuring part of the middle is still in tact.
Then place in a pot of water and bring to a boil. Boil for a few minutes for the 'legs' to spread apart. This helps remove some excess grease too. Then drain the water, and remove the hot dogs.
Wrap a small piece of crescent dough in the middle and place 2 black sesame seeds for the eyes.
Bake at 350 for 12-14 minutes.
Next up is a super easy Jack o' Lantern Quesadilla.
Watch the Instagram Video HERE.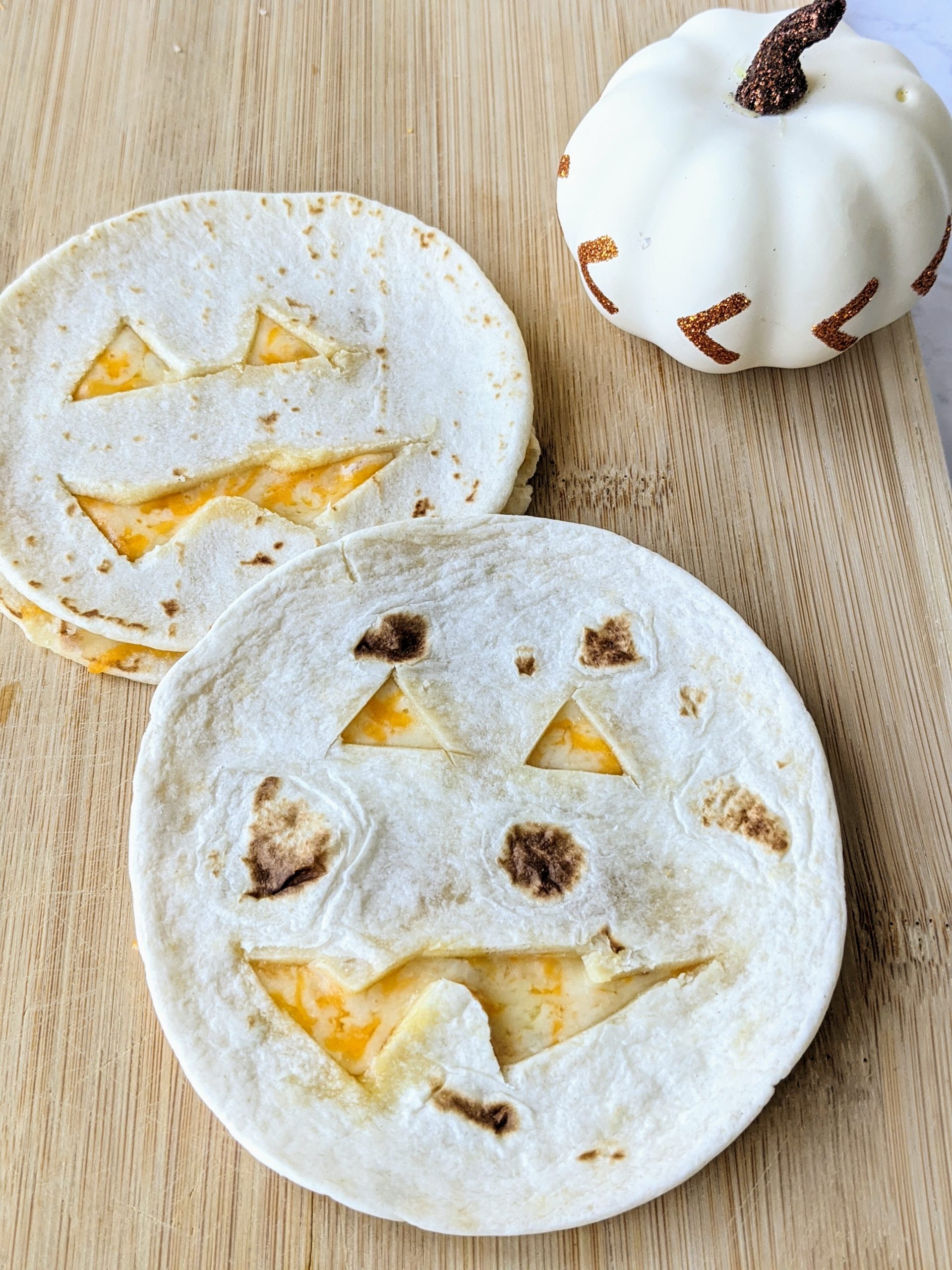 You'll Need: Flour Tortillas, Shredded Cheese, and a Pairing Knife.
With a pairing knife, cut out the eyes and mouth of a jack o' lantern.
Add shredded cheese to a second tortilla then place the cut out one on top.
Place on a baking sheet and bake at 400 degree oven for 10 minutes or until melted.
Serve with 'Green Goo' aka Guacamole for some healthy fats.
Conchas or Pan Dulce
If you're looking for an Adult Dessert that goes perfect with coffee, try making Conchas. These do require some time to prep and the dough needs to rise, but the extra effort is definitely worth it!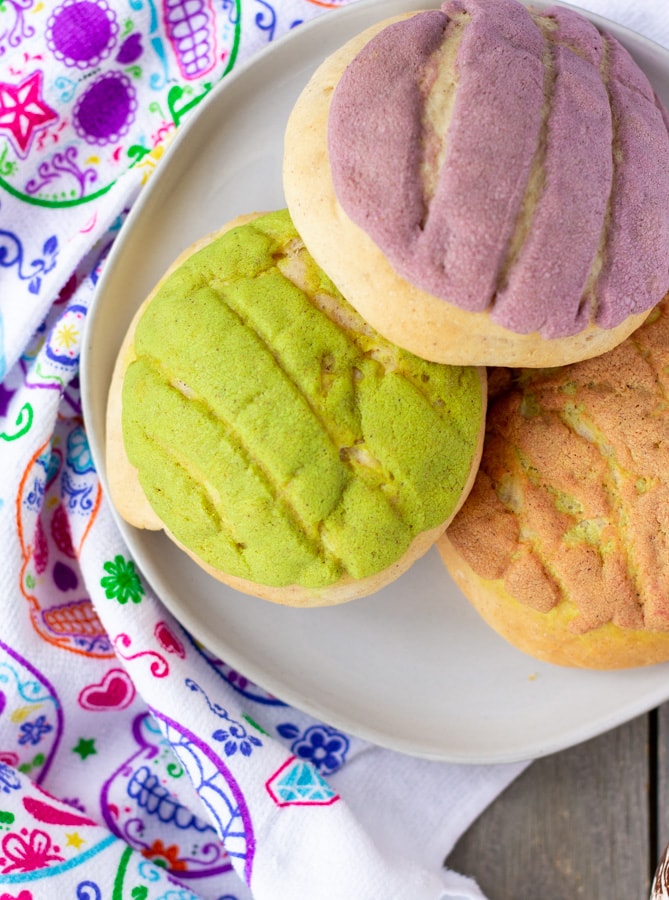 I hope these give you some inspo for a Fun and Festive Halloween. You don't need to work hours on decorations or food, just a few minutes for Halloween Magic.
If you make any of these recipes, be sure to leave me a comment below and tell me what you think.
Happy Halloween!!