Albondigas translate to meatballs and typically refers to a popular Mexican Meatball soup. This is a common dish in Mexico and every family has their own variation of this recipe. My husband grew up eating this soup and my mother in law made the meatballs with vegetables inside. Other variations have the vegetables in the soup broth, either way is delicious.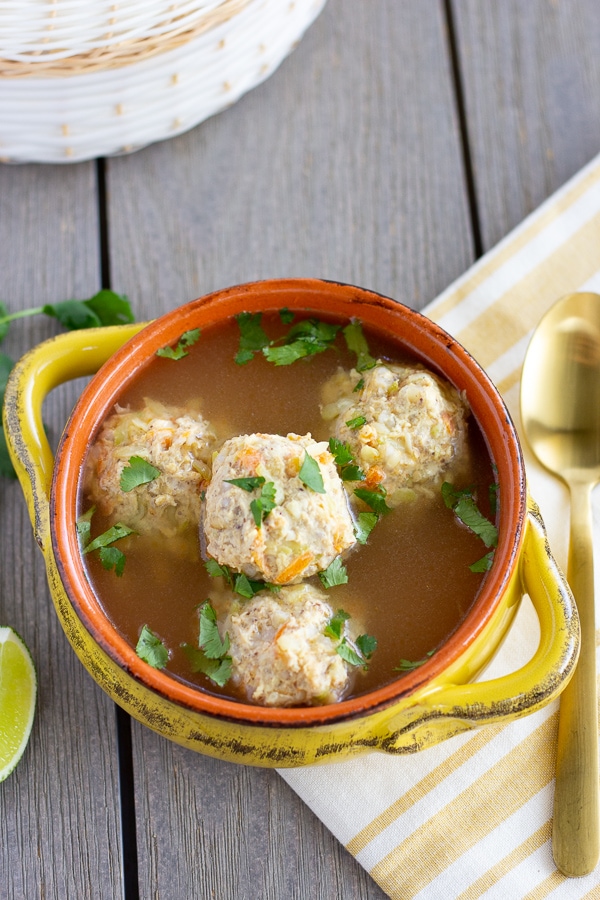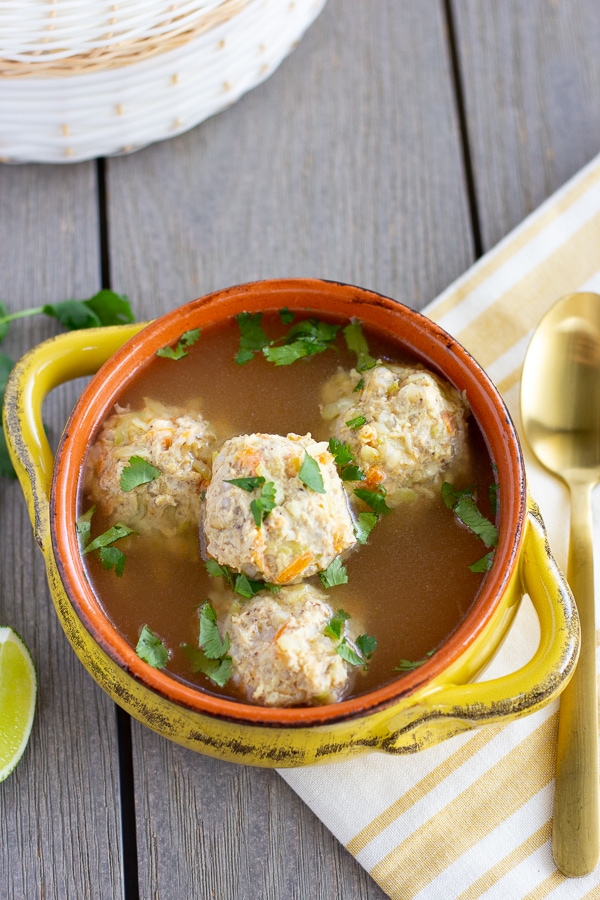 When you have picky eaters, this method is a perfect to have them get some veggies. Albondigas are typically made with ground beef, but my family prefers ground chicken or turkey. I used ground chicken for this recipe, and it gives the soup a sweeter taste from the vegetables. Since the vegetables are shredded and mixed into the meatball, you can store the soup in the fridge for a couple days and you won't have soggy vegetables. I also like to double the recipe to have for lunch through the week.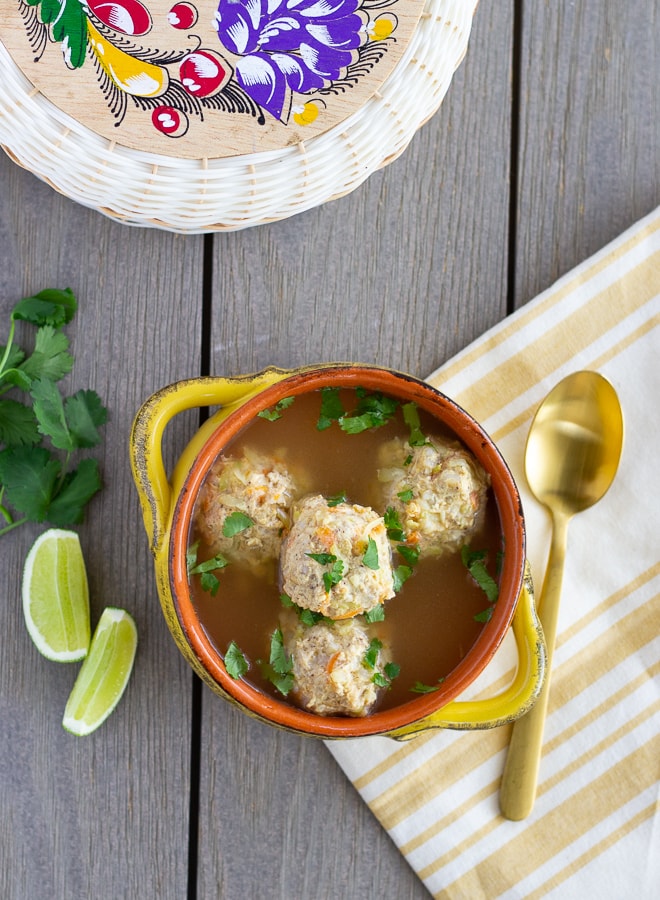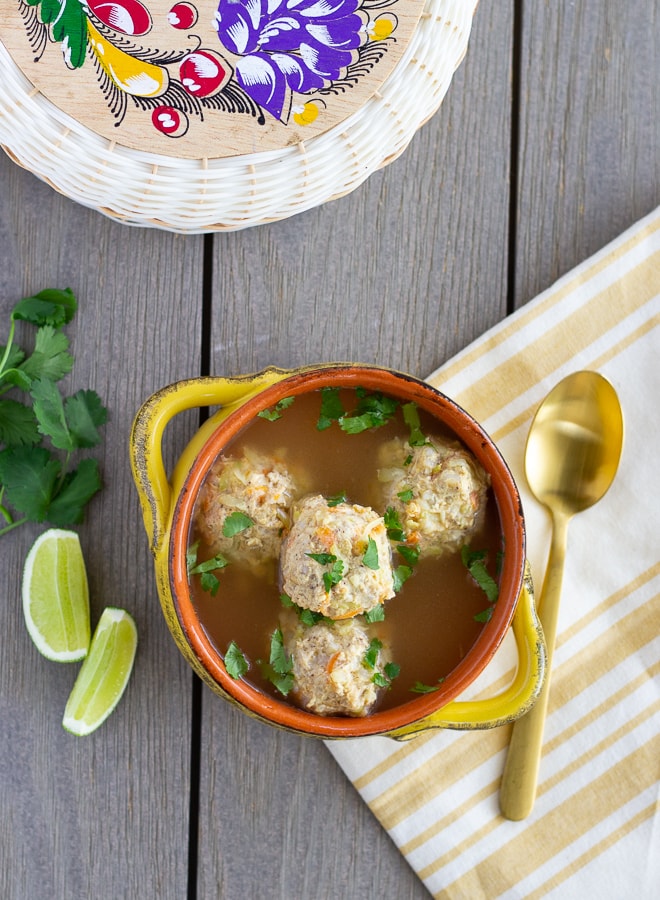 Albondigas are perfect for a weeknight meal since it comes together quick and only takes about 20 minutes to cook. It's also good for a chilly night to warm up. We're still waiting for cooler weather here in Arizona! I served the Albondigas with a squeeze of lime and made some cheese quesadillas to eat with the soup. You could also serve it with some rice on the bottom of the soup, or just with some tortillas for dipping into the broth. Or how my husband eats it, warmed corn tortillas sprinkled with salt, and rolled up. My kids eat it this way too!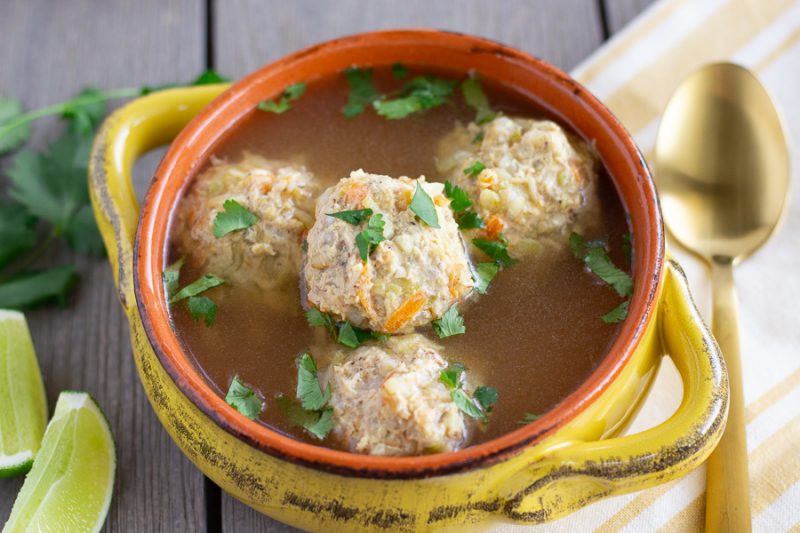 Be sure to tag me on IG @ThaiCaliente if you make any of my recipes and follow me on Pinterest to save them to your boards.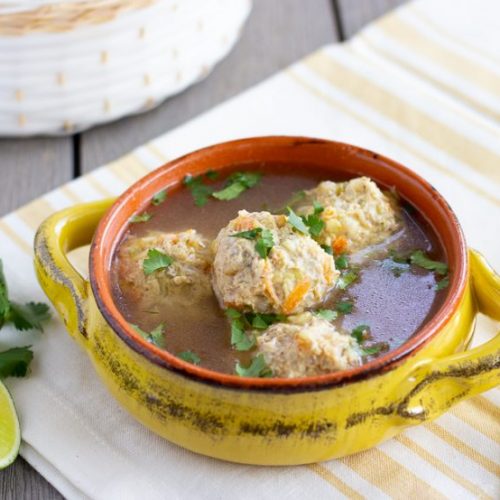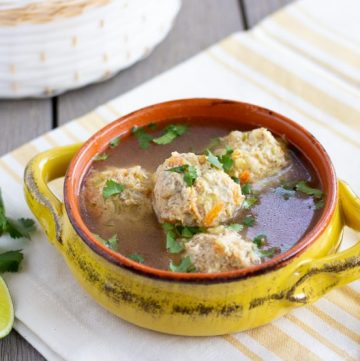 Chicken Albondigas- Mexican Meatball Soup
This Mexican meatball soup can be made with any type of ground meat for an easy and comforting meal.
Ingredients
Meatballs:
1

lb

Ground Meat

Chicken, Turkey, or Beef

1

Large Carrot

Grated

1

Zucchini

Grated

1

Egg

1/2

cup

Cooked Rice

Preferably cold

1

tsp

Chili Powder

1

tsp

Garlic Powder

1

tsp

Onion Powder

1

tsp

Salt

1/2

tsp

Pepper
Soup:
2

Roma tomatoes

Halved

1/2

White Onion

Quartered

2

Garlic Cloves

1/4

cup

Water

1

tbsp

Oil

6

cups

Low Sodium Chicken Broth

Lime wedges, Rice, or Tortillas for serving
Instructions
Shred Zucchini and Carrot and place between 2 paper towels and ring out liquid. Place in mixing bowel. Add ground meat, egg, rice, spices, and salt. Mix lightly until incorporated. Cover with plastic wrap and place in fridge to firm up.

Place the Tomatoes, Onion, Garlic and Water in a blender and blend till smooth.

Heat a large soup pot over medium heat with 1 tbsp of oil. Add the tomato mixture you just blended and saute for a minute or so. Slowly add Chicken Broth and bring to a boil.

Lower the heat to a gently boil. Use an ice cream scoop to form meatballs and carefully place them in the soup water. I used tongs to do this. The mixture should form about 12 large meatballs.

Once all the meatballs are added place the lid on the pot and reduce heat to medium, but still simmering, and let cook for about 10 minutes. Once meatballs are fully cooked, the soup is ready to serve.

You can serve the soup with extra rice in the bowl, Tortillas, or my kids like it with cheese quesadillas.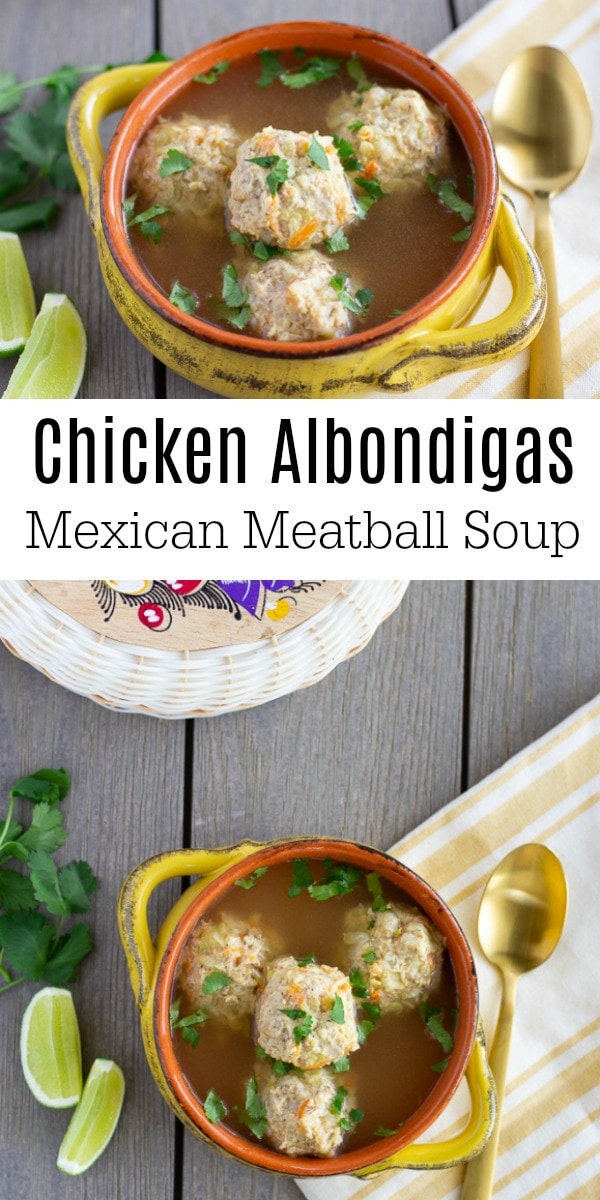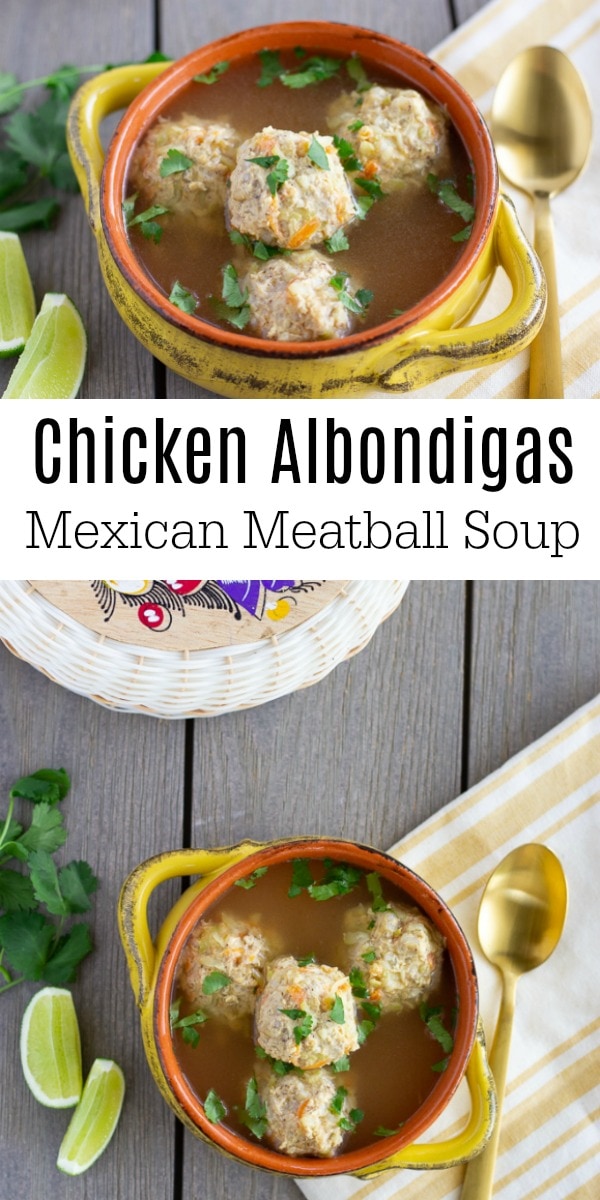 1