Sweet, Salty, and Creamy, best describes this Thai Coconut Corn. Best of all it's Dairy and Gluten free! Coconut milk gives this corn a sweet nutty flavor that's unique to Thai Cuisine. I'll show how you can serve it on the cob drizzled with the coconut sauce or shave the kernels and serve it in a bowl for a unique tasting creamed corn that's almost like a dessert.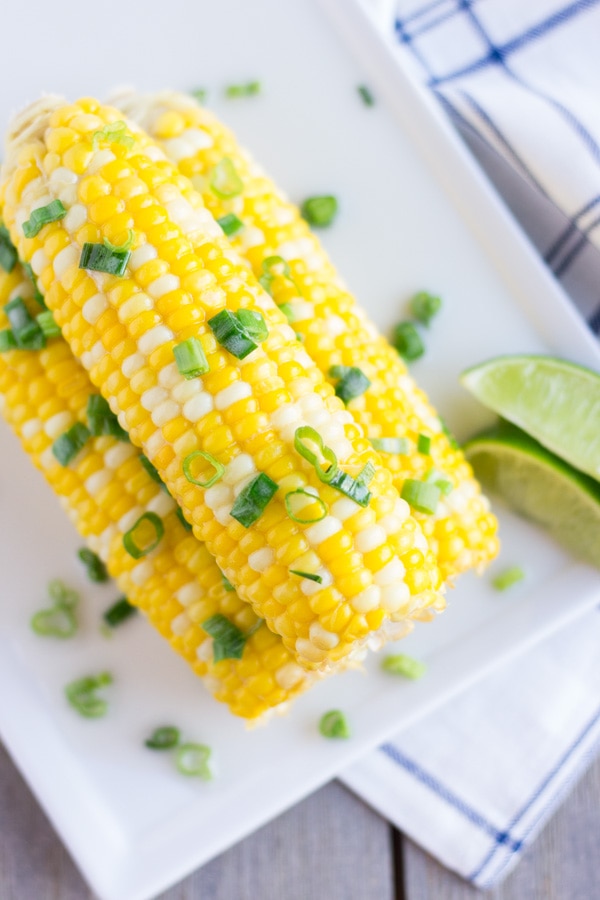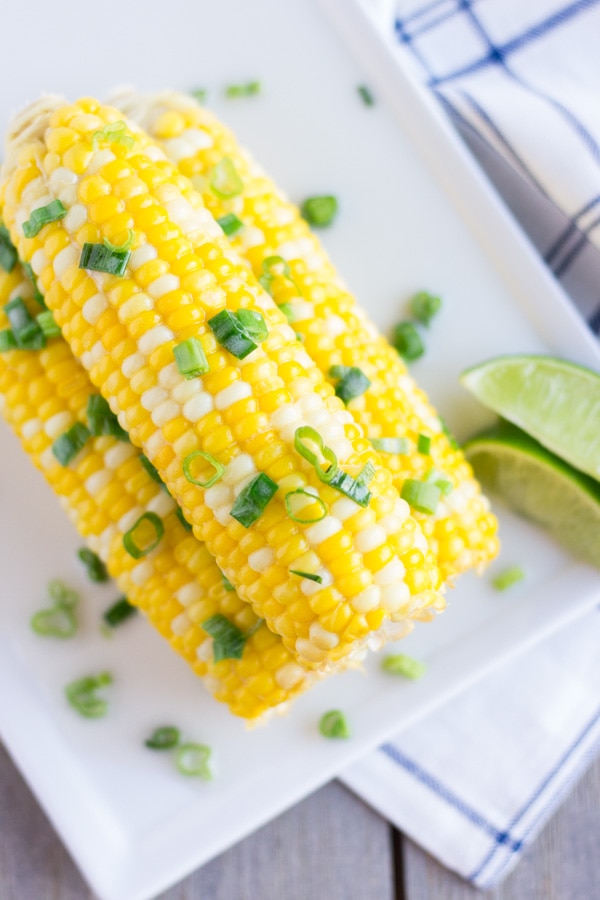 Summer time means that corn is in season and it's so versatile for diffent flavor combinations. While I love Mexican Street corn, I try to limit dairy and therefore needed to find a dairy free version. This recipe isn't necessarily a substitute for Mexican street corn, but instead an alternate that I throughly enjoyed.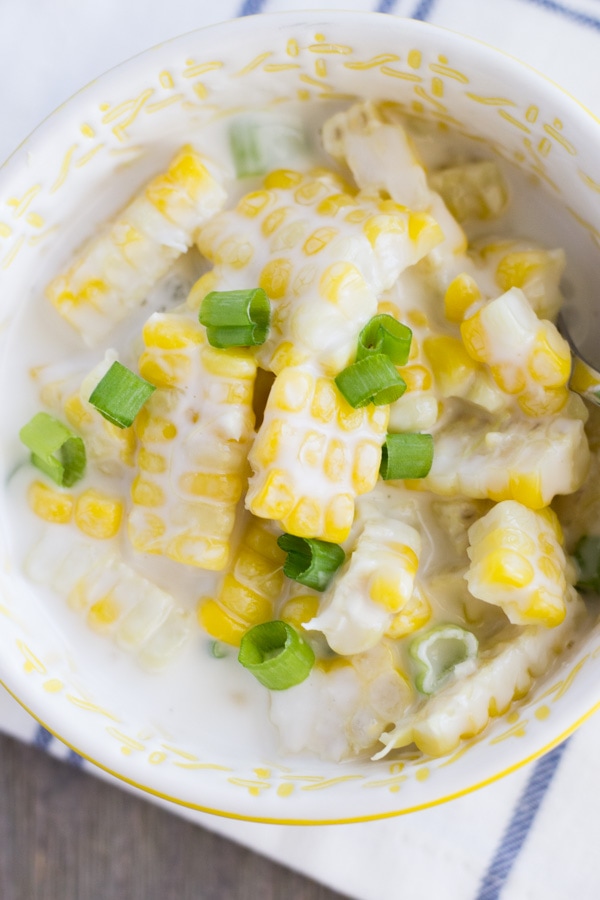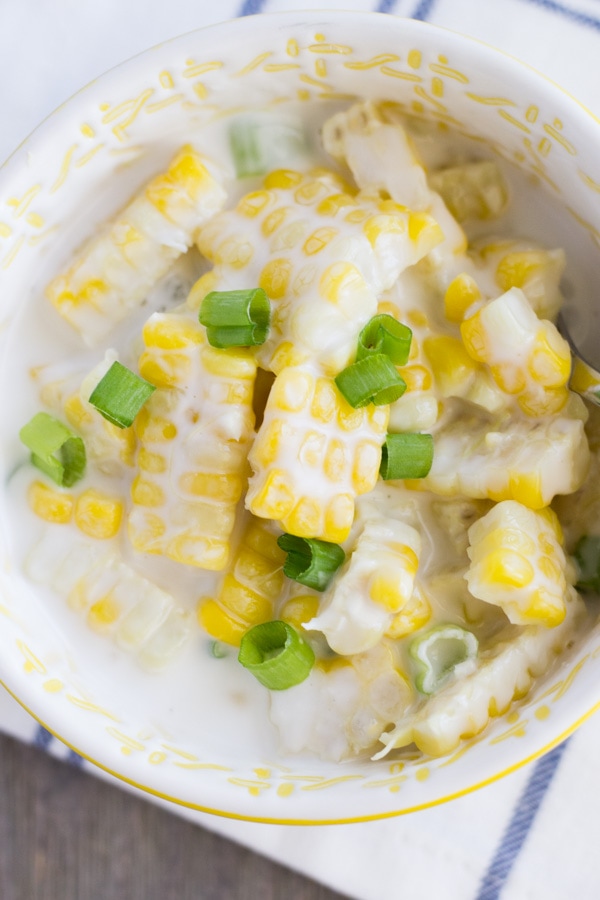 While there is corn on the cob in Thailand, it's small and the kernels are not big and puffy like the corn here in the US. Therefore there's not a lot of grilled corn that's served in Thailand. But the coconut sauce I use is a common sauce used for savory food and desserts like sweet sticky rice and mango. When the corn is shaved off the cob and served in a bowl with the coconut milk, it's more like a dessert. You can even serve it chilled for a refreshing summer treat.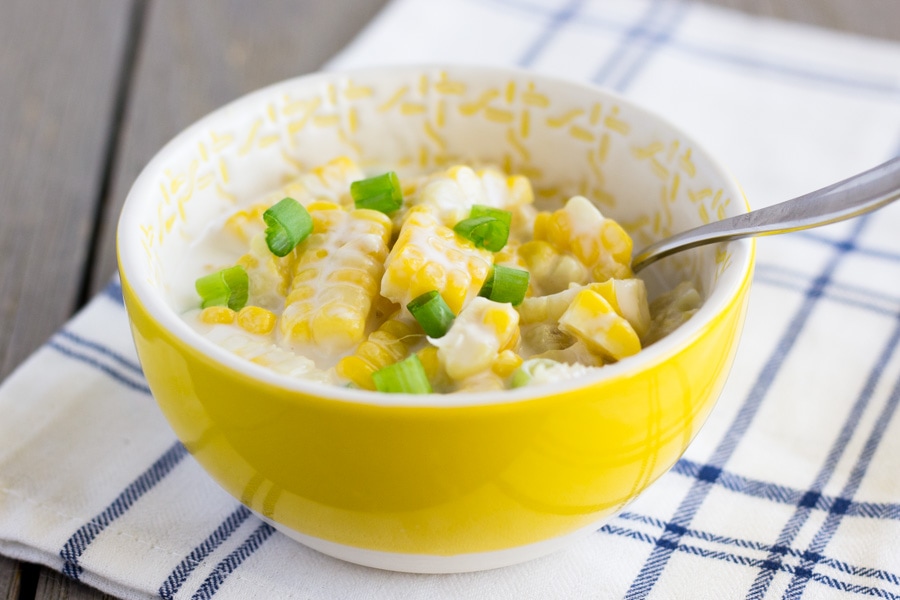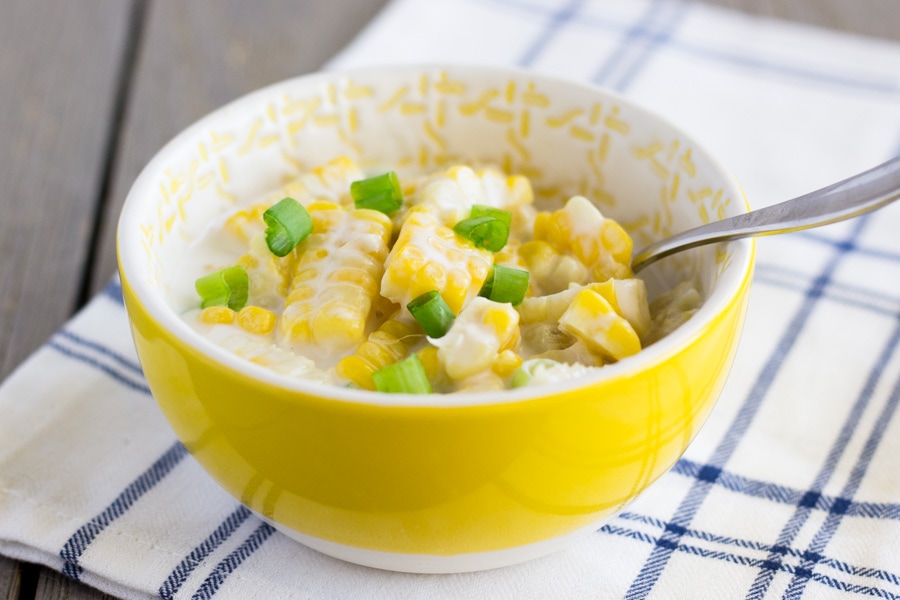 I boiled the corn cobs, but I know these would taste amazing if they were cooked on the grill as well. If you are serving the corn in a bowl, you can have the coconut sauce warm or chill it for a cold dessert. I tried it both ways and they were delicious. Just be sure to stir the coconut sauce well once it's cold.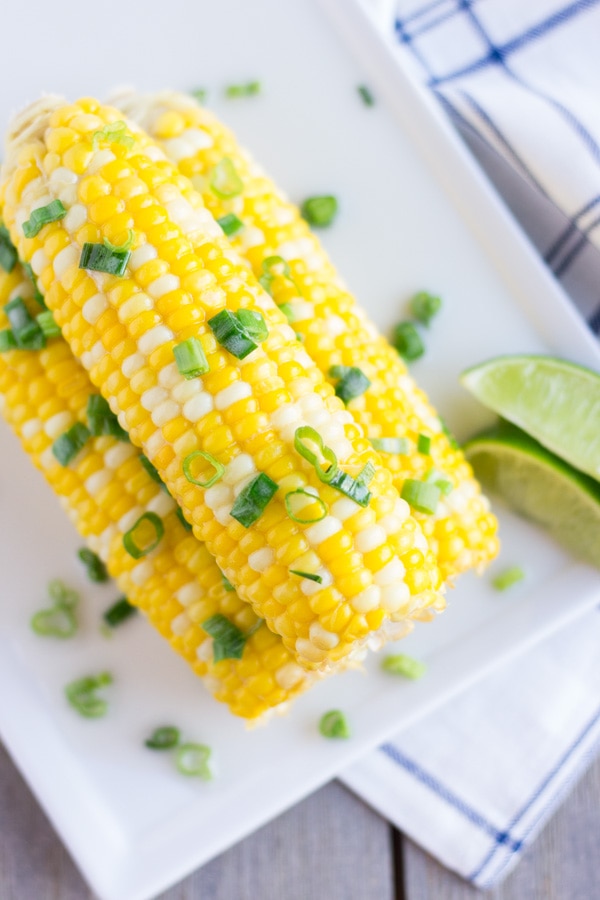 Thai Coconut Corn- 2 Ways
Ingredients
Instructions
In a small sauce pan, add coconut milk, sugar, and salt. Stir over medium high heat just until it reaches a boil, lower heat and stir gently for a couple minutes till sugar and salt are dissolved. Taste and add more sugar or salt depending on your liking.

Boil or grill corn till it's cooked.

For corn on the cob, drizzle coconut sauce on cob and garnish with chopped green onions and a squeeze of lime wedge.

If serving in a bowl, shave corn kernels off and add either warm or cold coconut sauce. If the sauce is cold, then stir well to mix it. Top with chopped green onions.
Nutritional information is provided as an estimate only and depends on ingredients and amounts used. Thai Caliente makes no guarantees to the accuracy of this information.