Easy and Delicious Holiday Appetizers to keep your belly feeling Merry!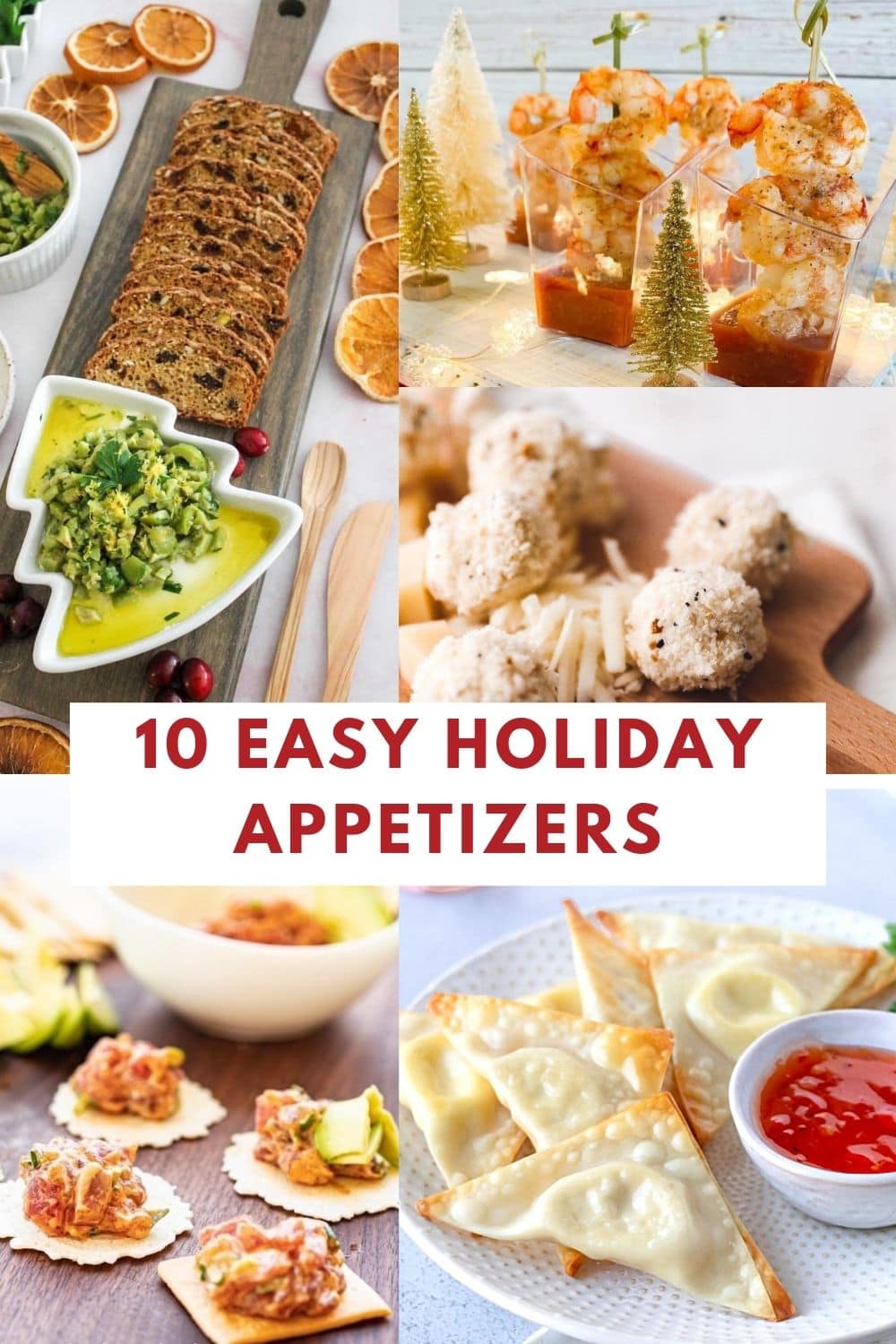 I know large Christmas parties won't be a thing this year, but that doesn't mean you can't enjoy some delicious festive bites.
With the help of some of my Foodie Friends, I'm bringing you 10 easy and unique appetizers to make this Holiday season.
Festive Dips
First up are 2 Festive Dips that will add some green to your holiday table.
Goat Cheese with Green Olive Gremolata by Millennial Kitchen.
Three Cheese Pesto 'Grinch' Dip by My Tiny Spirits.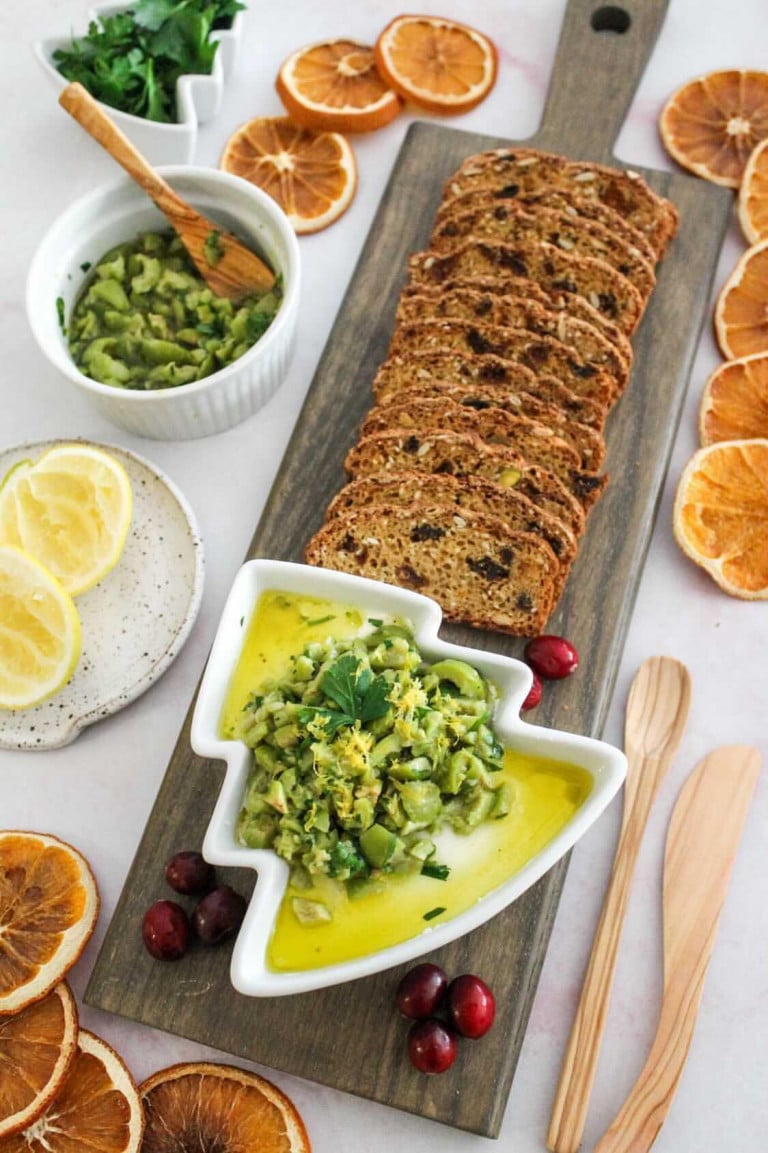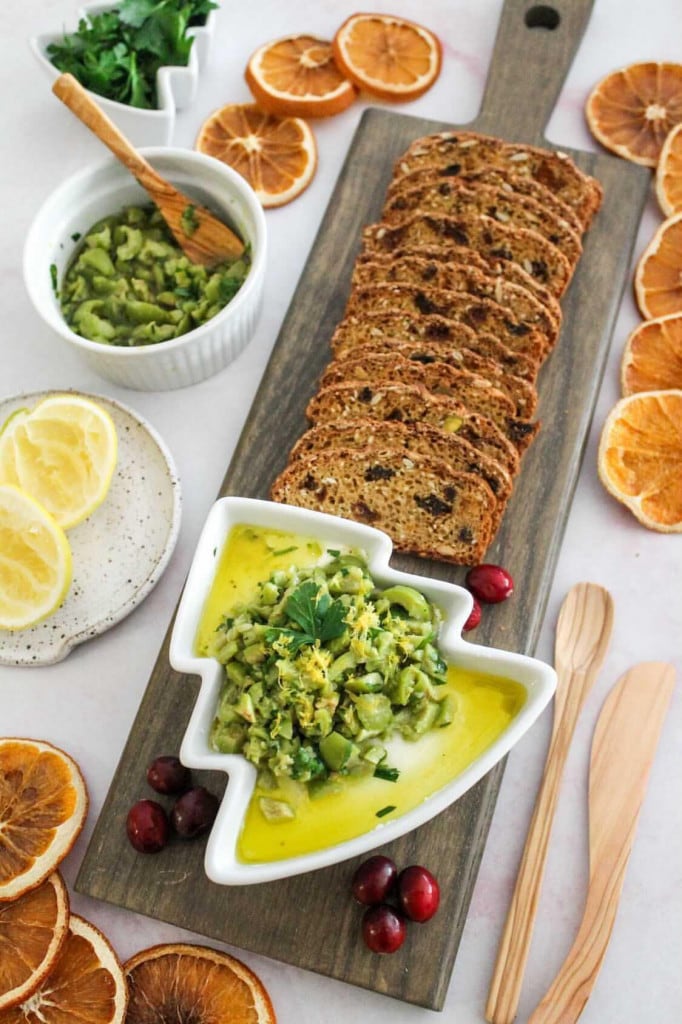 Bread Appetizers
Is there anything better than warm bread during the winter?! These appetizers are sure to make you feel cozy.
Muhammara Pinwheels by Hungrily Homemade.
Spinach Feta Tomato Stuffed Bread by Champagne & a Sippy Cup.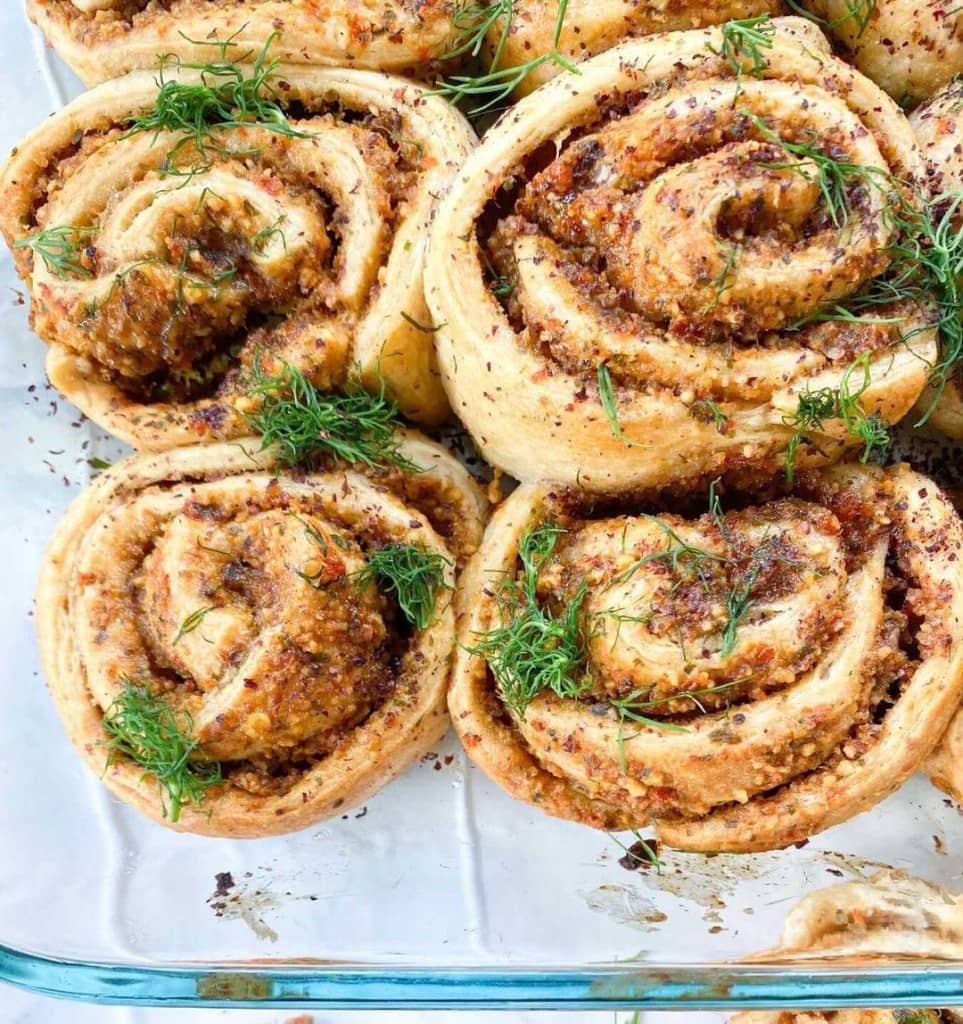 Cheese Appetizers
These cheese appetizers are warm, gooey, and sure to please your family.
Leftover Cheese Balls by White Kitchen Red Wine.
Sweet and Savory Baked Brie by The Perks of Being Us.
Fried Mac and Cheese Bites by Hapa Homecooking
Baked Cream Cheese Wontons by Thai Caliente.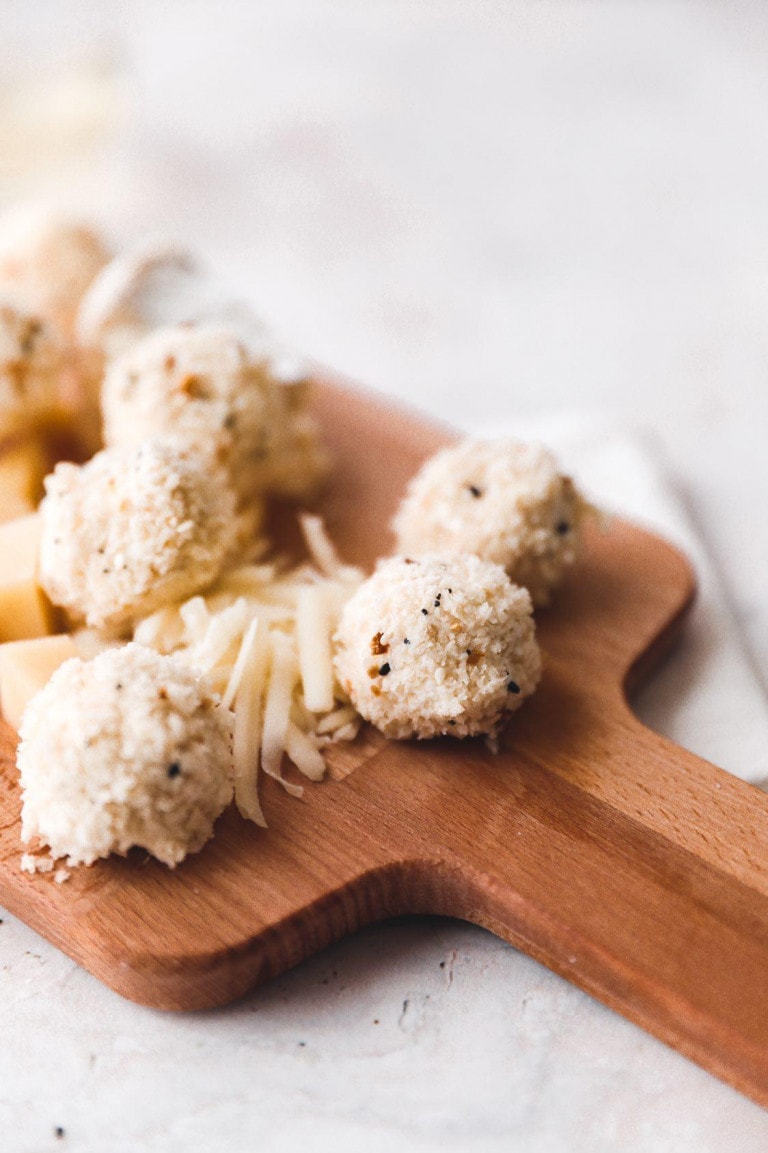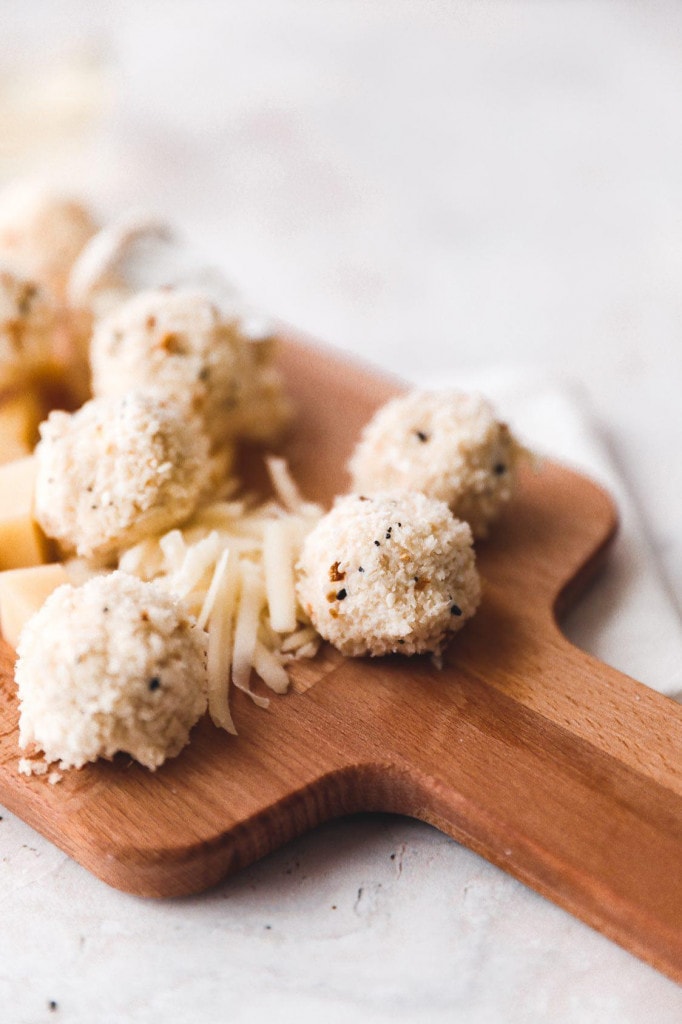 Seafood Appetizers
Seafood appetizers instantly make me feel like I'm having a fancy meal. Both of these apps bring that sophistication, yet are easy to whip up!
Hot Shrimp Cocktail by DeSocio in the Kitchen.
Simple Spicy Tuna Tartare by Straight to the Hips, Baby.
There's something for everyone on this list, so why not try a few or all of them out!
I want to wish you all a Happy, Safe, and Healthy Holiday Season!
-xo Renee